The families of two alleged terrorists shot dead in the wake of the Paris attacks of 13 November are suing the French government. The families of Hasna Aitboulahcen, shot in a police raid, and Tunisian national Tarek Belgacem, who died launching a failed attack on a French police station, say the pair were killed illegally.
Aitboulahcen, 26, was killed In a police raid on a flat in the St Denis area of Paris on 18 November alongside her cousin, Abdelhamid Abaaoud, who planned the attacks in the French capital. Police believe that Aitboulahcen found and rented the flat where Abaaoud and his associates hid after the attacks.
The family of Belgacem, who was in his thirties and was shot dead in a failed attack on a Paris police station on the first anniversary of the Charlie Hebdo attack, also claim he was killed unlawfully. Speaking at a Paris press conference his father, Taoufik Belgacem, described him as a "good person" and said police "could have fired at him without killing him".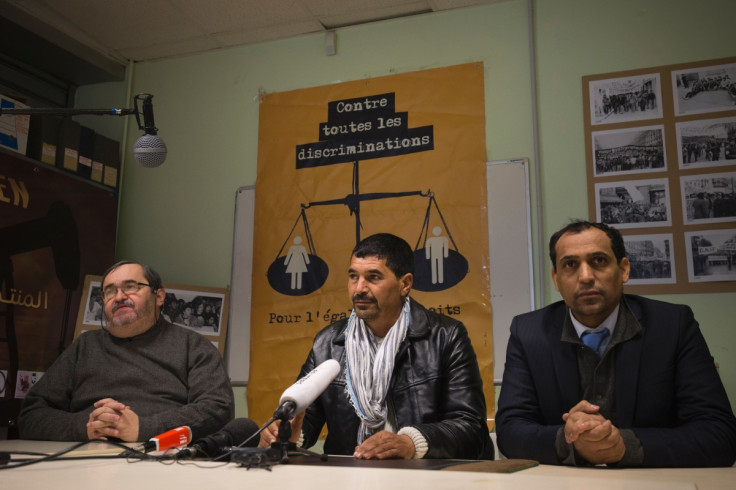 Police tracked Aitboulahcen's phone after learning Islamic State (Isis/Daesh) militant Abaaoud was in France, and traced the pair to the Paris apartment. In a dawn raid by armed police five people were also captured and another associate, Chakib Akrouh, blew himself up.
The family's lawyer Fabien Ndoumou said on 20 January that Aitboulahcen was innocent. "I consider that Hasna Aitboulahcen is a victim," he said. "She was under pressure from her cousin who threatened her family and the families of her friends."
Her mother, sister, and brother filed a complaint against persons unknown for "terrorism and murder" at a Paris court, AFP reported.
Belgacem was shot dead carrying a machete and wearing a fake suicide vest after being challenged by officers on 7 January. His family's lawyer asked what the police considered legitimate self-defence: "Do you have the right to kill him because he showed a weapon?"
Update 21/01/2015
Paris prosecutors subsequently claimed that Aitboulhacen died of asphyxiation following the police raid and was not shot dead, as this report claims and the victim's family allege