The Islamic State's propaganda magazine Dabiq has identified two of the Paris suicide bombers as Iraqis or fighters of Iraqi origin. The militant organisation has published previously-unseen images of nine of the Paris attackers in the 13<sup>thinstalment of its propaganda magazine.
The Dabiq poster sheds more light on the identities of two of the attackers, who are believed to have posed as Syrian refugees to gain entry to Europe and about whom little is known.
Militants identified by Isis (Daesh) as 'Ukasah al-Iraqi' and 'Ali al-Iraqi' (none of the attackers are given their real names) bear resemblances to pictures of individuals identified in investigations as 'Ahmed al-Mohammed' and 'M al-Mahmod'.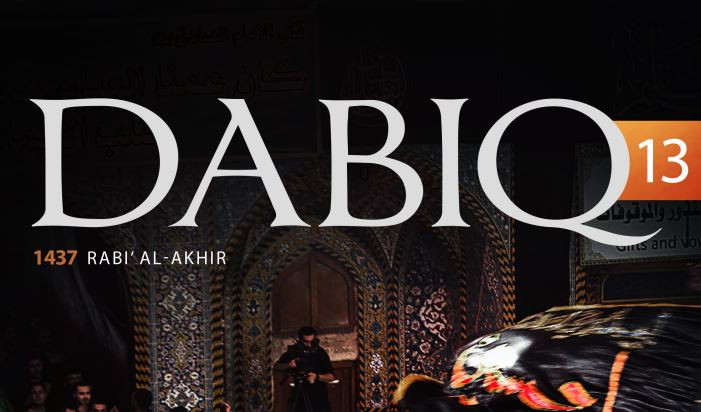 Using police photos and cross-referencing the images with the perpetrators' nationalities, as indicated by their noms de guerres, six of the attackers of French and Belgian origin can be identified in the propaganda image.
They include Abdelhamid Abaaoud, the Belgian national who orchestrated the attacks, and recently identified Chakib Akrouh, a 25-year-old Belgian-Moroccan who was killed during a police raid at a Saint-Denis flat in the aftermath of the Paris slayings.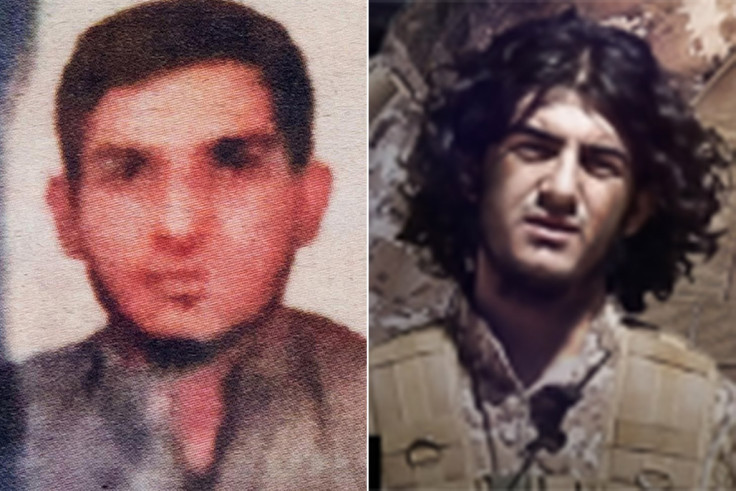 A Syrian passport was discovered alongside the body of the first Stade de France attacker 'Ahmed al-Mohammed' or 'Ukasah al-Iraqi' which was later identified as a forgery. It was initially thought to be that of a 25-year-old Syrian from the city of Idlib.
The third attacker at the Stade de France 'M al-Mahmod' or 'Ali al-Iraqi' was identified through a BBC investigation, which matched a police handout with Greek immigration records on the Island of Leros. 'Ahmed al-Mohammed' is believed to have travelled with him.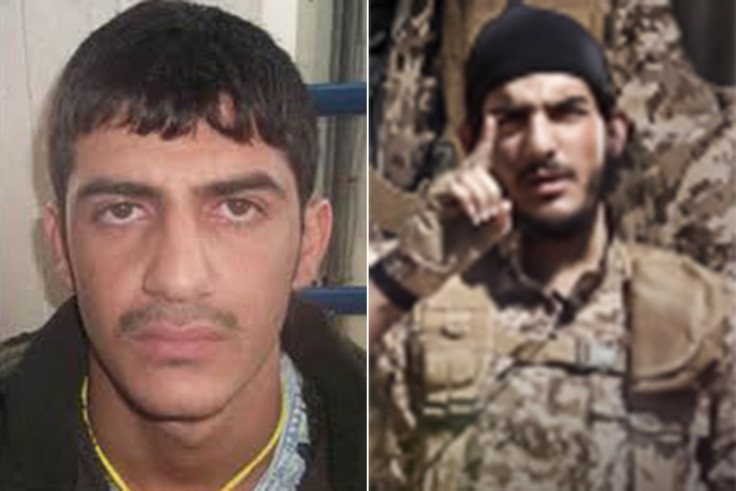 Conspicuously absent from the IS (Daesh) poster is Salah Abdslam, the so-called eighth Paris attacker and the subject of an international manhunt. The decision not to lionise him in the propaganda image would appear to further confirm that Abdslam fled the French capital on the night of 13 November 2015 because he lost his nerve. Analysts have speculated that Abdslam is now wanted by the Islamic State as well as international police agencies.
The propaganda image features the title 'Just Terror' and seems to make fairly transparent gestures to Star Wars branding. An awning over an attacked café is illuminated in blue, as too, bizarrely, is Abdelhamid Abaaoud's automatic rifle. The Isis fighters also appear to be organised by size as principles and supporting characters, another motif employed by the Disney film franchise.