France's air strikes on the Islamic State (Isis) stronghold of Raqqa late on Sunday was the country's most significant intervention in Syria and French President Francois Hollande has vowed that there will be more to come after the worst terrorist attack on French soil for a generation.
The sorties used 12 of France's fighter jets stationed at bases in both Jordan and the UAE, dropping 20 bombs and destroying an IS command centre, weapons depot and training camp for fighters, according to the French Ministry of Defence. France has been involved in air strikes on IS since late 2014 – hitting a camp in Raqqa as recently as October – but the bulk of those have taken place in Iraq and utilized only a small number of jets.
Speaking to a rare joint sitting of both houses of French parliament, Hollande said that France was committed to "destroying" IS and that he would meet both US President Barack Obama and Russian President Vladimir Putin to discuss further military action in Syria.
In the past the headlines have been dominated by the US, whose air strikes have supported the Iraqi army and Kurdish fighters in Iraq and, more recently, the Democratic Forces of Syria over the border. On Friday, a US strike on Raqqa killed militant Mohammed "Jihadi John" Emwazi -- who had executed a number of foreign IS captives -- and backed Kurdish fighters as they took control of the Yazidi town of Sinjar in northern Iraq.
Now it looks like France is ready to get more involved in the war against IS in both Iraq and Syria. The French aircraft carrier the Charles de Gaulle is due to leave for the Persian Gulf on Thursday, effectively doubling France's military presence in the Middle East. AFP reported that the French flagship carries 12 Rafale and nine Super Etendard fighters, adding to the nine French Rafales in the United Arab Emirates and six Mirage fighters in Jordan.
The newswire reported in January that the Charles de Gaulle would be supported by an attack submarine, a French anti-aircraft frigate and the HMS Kent, a British anti-submarine frigate. In total some 2,700 sailors were involved in a two-month deployment between February and April 2015, including 2,000 on the carrier itself. It is unclear at this stage what kind of firepower the warship will pack when it arrives in the first week of December.
What is clear is though is that the rhetoric from French politicians in the wake of the Paris attacks certainly implies that France is willing to continue to play a role in the campaign against IS. French Prime Minister Manuel Valls told CNN's Christiane Amanpour in September: "In Syria, [...] so long as we haven't destroyed this terrorist group, Islamic State; so long as we haven't got rid of Bashar Assad; we will not find a solution."
This week, Hollande joined French foreign minister Laurent Fabius in implying that IS in Syria would pay for the Paris attacks. Speaking about the latest raid in Raqqa, he said that the terrorist attacks meant that France needed to be present and active in Syria.
Activists in Raqqa said that no civilians were killed during the French air strikes but that the city was tense and quiet, with few people venturing onto the streets. Others said that there had been IS casualties but did not confirm how many militants had been killed.
The attacks are a marked escalation in French policy towards Syria. But despite this, analysts say it is too early to say whether this will lead to a prolonged increase of French military action in Syria. Michael Horowitz, an analyst at the Levantine Group, said that the bombings of Raqqa served to bolster morale in a shaken France.
"The air strikes are meant to change the current narrative following the attacks in Paris and buy Hollande some time to think about France's response. After such a devastating attack, France needs to change its posture as a victim and boost the morale of the French people," he said.
Horowitz pointed out that in terms of French military involvement in the anti-IS coalition, the expected arrival of the Charles de Gaulle in December will see the country's forces in the Middle East double. It will be then that Hollande will have to decide how active a role France takes in Syria.
France's fighter jets explained: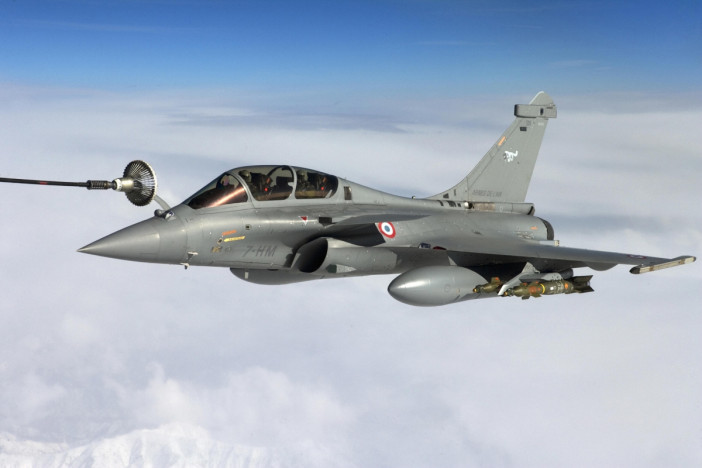 Mirage 2000s: A classic French-made war plane, Mirage fighter jets are manufactured by Dassault Aviation and have been used in one form or another by the French military since 1984.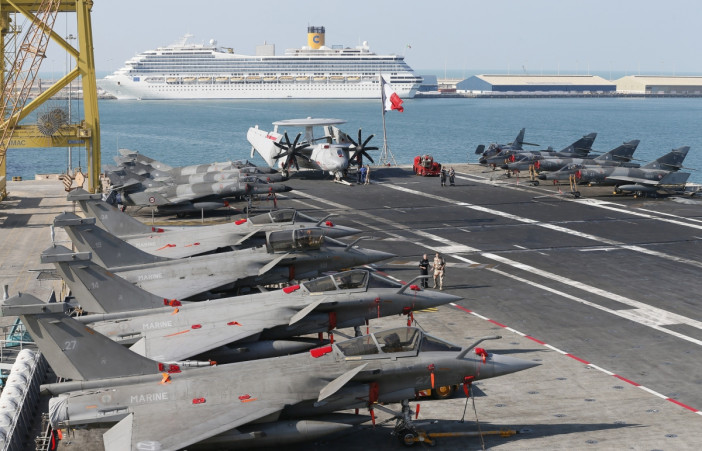 Dassault Aviation SA Rafale: The go-to plane of the French military, France has used Rafales in Libya, Afghanistan, Iraq, Mali, Central African Republic since 2007. It is a twin-engine, delta winged fighter that is capable of flying 1,500 miles per hour and popular with a number of foreign governments including Egypt and the UAE, both of whom have bought large fleets.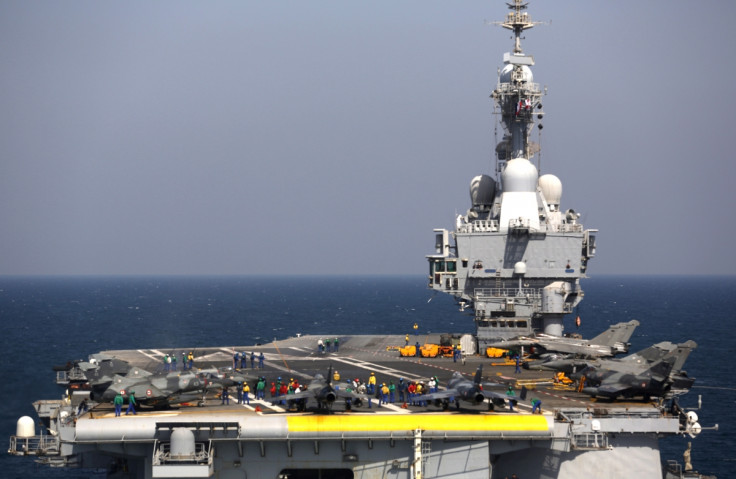 Super Etendard: Even older than the Mirage, the Super Etendard was first deployed in 1974 and has since been involved in conflicts in Kosovo, Afghanistan and Libya. Both Iraq and Argentina used the jets in the Iran-Iraq War and the Falklands War respectively.