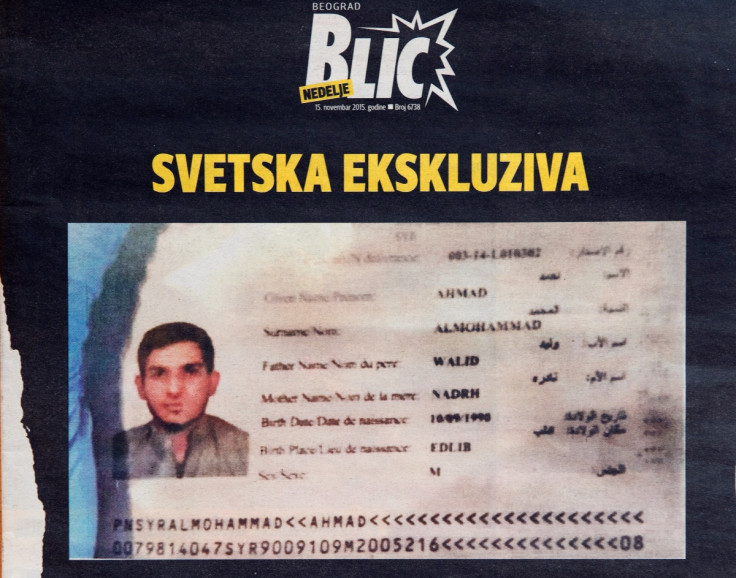 The identity on one of the Syrian passports found near a terrorist who detonated a suicide belt in the Paris terror attacks may belong to a Syrian soldier killed fighting for the regime of Syrian President Bashar al-Assad, a French official close to the investigation told AFP.
The document is in the name of Ahmd Almohammad, 25, born in Idlib, north west Syria, and was found by the body of one of the attackers who detonated a suicide belt near the Stade de France. The details correlate with those of a Syrian soldier killed several months ago, said the official.
The official said the passport was either forged or taken from the original holder.
Earlier, Serbian officials told The Guardian that a man had been arrested in Presovo refugee centre after the attacks bearing a passport with the same name and details as on the passport found near the Paris terrorist, but a different photograph.
Greek officials said on Saturday 14 November that the passport found in Paris had been used to enter the island of Leros on October 3 by someone claiming refugee status. The passport was then used to enter Croatia by way of Macedonia and Serbia. Serbian officials believe that it is a forgery made on the Turkish/Syrian border.
Anti-immigration politicians throughout Europe have called for governments to reverse their policy of accepting refugees in the wake of the crisis.