Paris attacks: Islamic State sympathisers 'cheer' killings as death toll stands at 120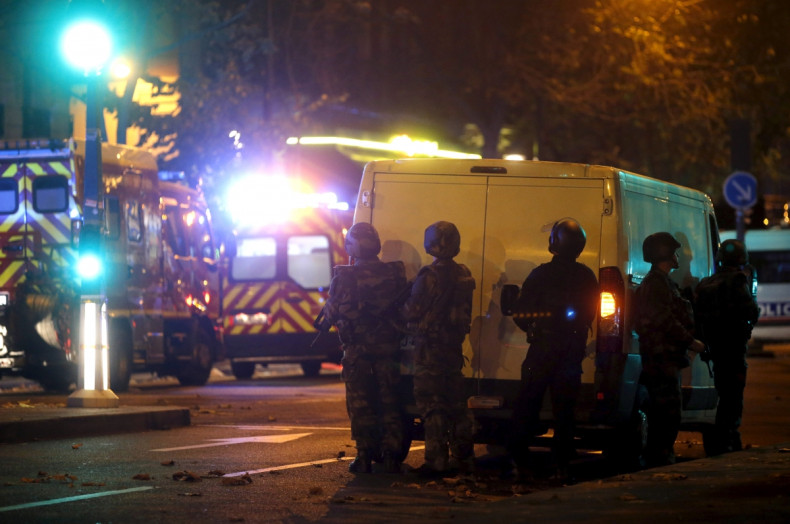 Several supporters of the Islamic State (Isis) militant group have celebrated the Paris attacks on Twitter as the death toll from what is being called the worst attack on France since World War II was revised downward to 120. However, the terror group has not claimed responsibility for the attacks.
The casualties from a series of apparently co-ordinated gun and bomb attacks in the French capital late on 13 November had earlier been estimated to be 158. Over 200 are reported to be injured, of whom 80 have been termed critical by television reports.
Police told the AFP news agency that around 100 people were killed when four gunmen equipped with Kalashnikov-style assault rifles stormed a rock concert at the Bataclan concert hall in central Paris and opened fire.
They reportedly took hostages at the 11th arrondissement venue before being overwhelmed by police. Gunmen also assaulted bars and restaurants in the city's centre while blasts went off outside the Stade de France, where France and Germany were playing an international football match.
The Associated Press news agency reported that Isis sympathisers took to Twitter to celebrate the killings.
According to the SITE Intelligence Group, which tracks militant sites, Twitter posts attributed to jihadist supporters were speculating which group may be responsible.
President Francois Hollande declared a state of emergency in response to the deadly attacks and deployed 1,500 military personnel to the streets of the city. All eight attackers are reported to be dead but security officials are wary that accomplices to the assailants may still be at large.
'Blood everywhere'
The Guardian newspaper reported that it was the worst violence to hit Paris since World War II. Witnesses at the Bataclan told AFP that the attackers shouted "Allahu akbar" ("God is greatest") and blamed France's military intervention in Syria before calmly and methodically spraying fire on concert-goers. Three of the attackers reportedly blew up suicide vests as police stormed the concert venue, while the fourth was shot by police and blew up as he fell.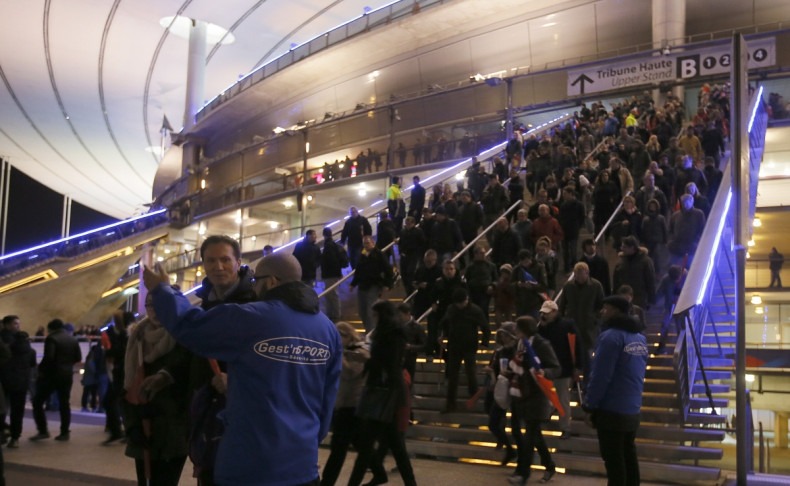 "There was blood everywhere, corpses everywhere. We heard screaming. Everyone was trying to flee," Pierre Janaszak, a radio presenter who attended the concert and survived the attack, told AFP. "They had 20 hostages, and we could hear them talking with them."
'France must be strong'
In an emotional televised address, Hollande, who was attending the France vs Germany match at the Stade de France when the violence unravelled, described the attacks as a "horror". "This is a terrible ordeal which once again assails us. We know where it comes from, who these criminals are, who these terrorists are," he said.
"In these difficult moments, we must - and I'm thinking of the many victims, their families and the injured - show compassion and solidarity. But we must also show unity and calm. Faced with terror, France must be strong, it must be great and the state authorities must be firm."
The attack comes days after France sent its largest warship, the Charles de Gaulle aircraft carrier, to join operations against Isis in Syria and Iraq. French forces began an air campaign against Isis after Islamist gunmen killed 17 people in a co-ordinated attack in Paris at the start of the year. French fighter jets have carried out over 270 strikes across Iraq since that time, according to AFP. There are an estimated 1,200 French nationals involved in extremist fighting in Syria and Iraq.