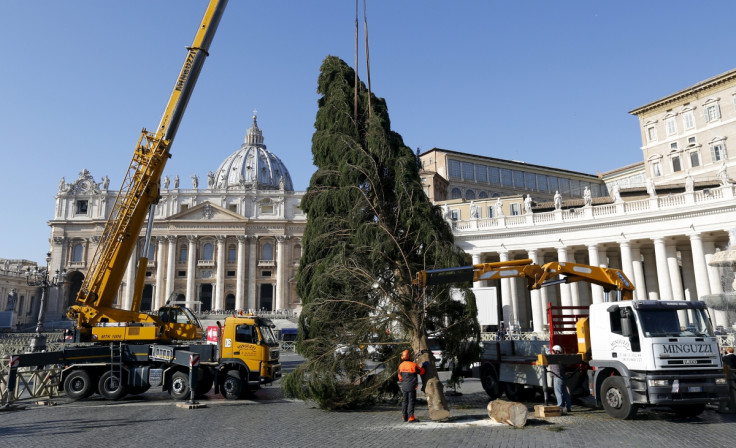 Italy is hunting five people identified by the FBI in response to a US warning about potential targets following last Friday's attacks in Paris which left 129 people dead.
Italian law enforcement had been searching for the five "Arab" people since Wednesday afternoon, according to foreign minister Paolo Gentiloni.
The US identified St Peter's Basilica in Rome, Milan's cathedral and La Scala opera house, as well as churches, synagogues, restaurants, theatres and hotels as "potential targets".
Gentiloni added that the US alert did not warn people to stay away from Italy. He said: "We cannot be prisoners of worry."
Meanwhile, a suspicious package at a Rome underground station prompted a bomb alert and the brief closure of a part of the line A, according to Italy's Ansa news agency.
Italian police bomb squad arrived at the scene, which then turned out to be a false alarm.
The government has, however, tightened security ahead of the upcoming Catholic Holy Year, or Jubilee. There are fears that remote-controlled aircraft or drones could be used by the Islamic State (Isis) in a terror attack against Rome and the Vatican. That has prompted the closure of airspace for drones over the capital for the duration of the Jubilee.
Interior minister Angelino Alfano has deployed 700 extra troops in Rome and security at Italy's borders and airports has been stepped up.
Security checkpoints will also be installed at St Peter's Square.
The year-long Jubilee event is expected to attract millions of Catholic pilgrims to Rome.