Paris church terror attacks suspect arrested after 'accidentally shooting himself in leg'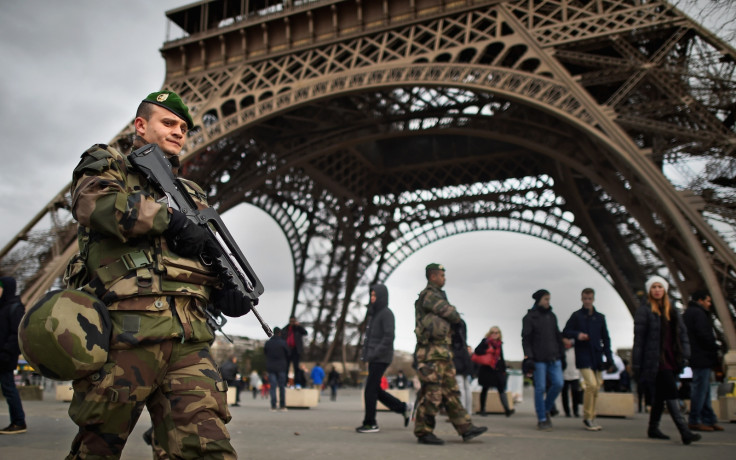 A man who was allegedly plotting to carry out terror attacks on Paris churches was arrested after accidentally shooting himself, a police source said.
The man, a 24-year-old Algerian IT student, called paramedics after shooting himself in the leg by accident, the source told Reuters.
When medics arrived, they saw it was a gunshot wound and called police. Officers followed a trail of blood to a car that reportedly contained an arsenal of weapons, including a number of handguns, a Kalashnikov assault rifle, bullet proof vests, as well as notes about potential targets.
Officers also found flashing blue lights of the type that fix magnetically onto police car roofs as well as orange police armbands of the kind used by French plainclothes officers, reports RTL radio.
In a search of the man's flat, police said they found three more Kalashnikov rifles, as well as Islamic extremist material.
Interior Minister Bernard Cazeneuve told the media that documents found "establish without any ambiguity" that the man was planning to attack Paris churches.
He said that the man was under surveillance from French security services, after planning to travel to Syria.
Addressing reporters, French Prime Minister Manuel Valls said that "terrorists" were targeting France "to divide us".
Police linked the man to the killing of Aurelie Chatelain, a 32-year-old Frenchwoman found dead in a car in Villejuif, a southern Paris suburb, on Sunday 19 April.
A security official told AP that she appeared to have been killed at random.
France has been on high alert since the terror attacks in Paris in January, in which 17 people were killed when gunmen targeted the Charlie Hebdo satirical magazine and a kosher bakery.
© Copyright IBTimes 2023. All rights reserved.