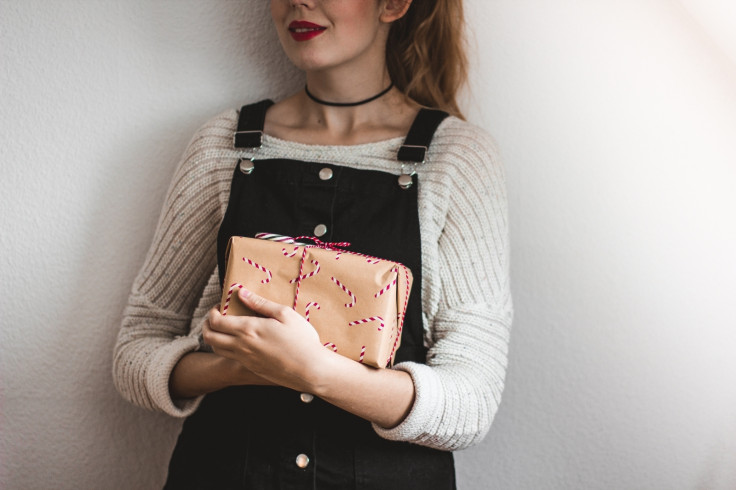 "Huh," I thought as I unwrapped a non-fiction book about alien abductions on Christmas Day. It was filled with black and white photos of wounds apparently suffered by victims accompanied with their terrifying accounts of being snatched by non-human entities. I was about 11, but still knew that this, surely, is the worst present you could give anyone – let alone a child – for Christmas. (Needless to say, that particular guest wasn't allowed back to our house the year after).
And while the average household spends around £500 a year on Christmas presents, according to Statista, sometimes just a gift card in an envelope is better than completely missing the mark with a present that is offensive or nightmare-inducing.
IBTimes UK asked a handful of people to recall the worst Christmas presents they have ever received. Their bizarre answers are below.
"From my boyfriend: a pillowcase with his face on it. No pillow, just the case. Wrapped in loo roll," Jess Denham
"I got a book about Manchester United. It mentioned David Beckham was dating Posh Spice. At the time I got the book they were married and had a child. And I'm a Liverpool supporter..." Ben Cottage
"There was the year my mum bought me a hideous granny bra for Christmas - it was one cup size too small and THREE sizes too large around the width. Suffice to say I was insulted." Rachael Pells
"Secret Santa got me some baby lotion. I don't have kids." Anon
"Paris Hilton's autobiography." Matt Horwood
"I got a Junior Scrabble (ages seven to 11) board game from my uncle. I was 14 and probably knew as many words as he did at the time..." Anon
"I got an Elvis Presley CD that came free with the Daily Mail from my grandparents." Tom Embury-Dennis
"A box full of McDonald's toys! Not even wrapped!" Fin Milligan
"A present I gave them the year previously..." Sapphire Rutter
"A camera box, filled with £5 cotton underwear. Thanks to my aunt for that cruel joke." Allie Abgarian
"A blow-up sheep (ready-inflated) with a hole in the rear. Which I opened in front of my parents," Sylvia
"One oven glove only. From my husband at the time who became the ex husband four weeks later," Anon