Passengers hit by travel chaos after tow-truck crashes into easyJet plane at Manchester
Flights delayed and cancelled by tug jammed under aircraft body.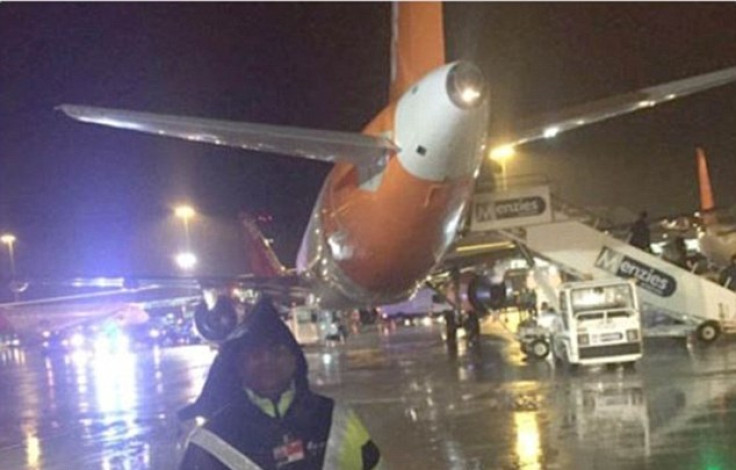 Passengers at Manchester Airport were hit by travel chaos after a tow-truck crashed into an easyJet plane.
The tug, which pushes the plane on to the runway, became stuck under a Copenhagen-bound flight earlier on Friday evening (3 March), causing damage to the aircraft.
EasyJet confirmed that passengers were safely removed from the plane. Police and firefighters assisted people off the runway.
Representatives for the budget airline said that passengers whose journeys had been disrupted would not be able to board another flight before morning. A flight headed for Basel, Switzerland, was cancelled while many flights have been subject to two-hour delays.
The Copenhagen flight has been delayed until Saturday because of an issue "during pushback".
A spokesman said: "EasyJet can confirm that flight EZY1985 from Manchester to Copenhagen was unable to depart to due to an issue involving the tug.
"The flight is delayed overnight. All passengers disembarked normally and have been provided with refreshments in the terminal while we work on providing overnight accommodation for them. We would like to apologise for the delay and thank them for their patience."
GMP spokesman told Mail Online: "Police and firefighters are there to assist with getting passengers back to the lounge. We have not received reports of any casualties. Police are involved as they would be with any other incident at the airport."
Disgruntled passengers have been taking to Twitter to express their annoyance at the disruption.
"2hrs30mins on the tarmac. Now feeling exceptionally grumpy & missing out on the @ccwinch weekend away."
© Copyright IBTimes 2023. All rights reserved.