An investigation has found that a series of pilot errors caused the Shoreham Airshow disaster which led to the deaths of 11 men.
A vintage 1955 Hawker Hunter aircraft, flown by pilot Andy Hill, crashed onto the busy A27 in West Sussex on 22 August 2015.
A further 13 people were injured in the disaster and a final report by the Air Accidents Investigation Branch (AAIB) listed a series of failings including poor risk assessments. One of them was that Hill had "not received formal training to escape the manoeuvre".
The 52-year-old pilot from Hertfordshire survived the crash and has been the subject of a manslaughter investigation by Sussex Police. Prosecutors are reportedly thinking about bringing a case after he was interviewed under caution.
It was said in the report that Hill had failed to gain enough height and speed to complete the "bent loop" manoeuvre he was undertaking before the crash.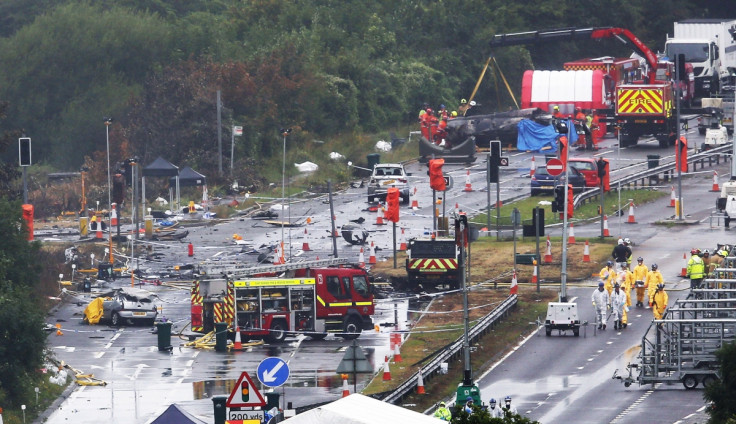 Investigators said they believed it would have been possible for Hill to halt the manoeuvre but concluded that he either felt it unnecessary or did not know how to do it.
The AAIB interviewed Hill seven times in the past 18 months but he was unable to remember anything about the flight itself.
The report said: "The pilot had not received formal training to escape from the accident manoeuvre in a Hunter and had not had his competence to do so assessed.
"He had not practised the technique for escaping from the accident manoeuvre in a Hunter and did not know the minimum speed from which an escape manoeuvre could be carried out successfully".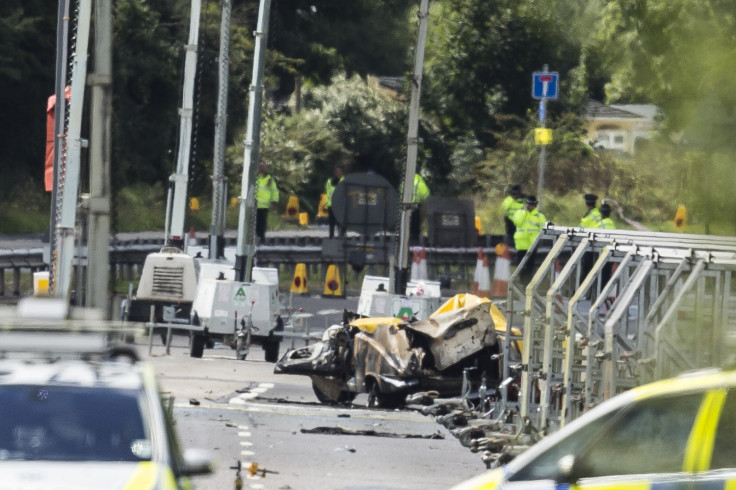 Other findings concluded that the plane was not supposed to have been performing the stunt over the A27 as organisers could not control where the plane would come down.
It was stated that the plane had "not been properly maintained". Part of the fuel pump showed signs of ageing and was not considered airworthy.
The report also criticised the Civil Aviation Authority (CAA), which approves safety conditions at airshows. It said the CAA attended only 7% of the airshows that it had approved on safety grounds.
The report made 32 recommendations which focused on the maintenance of military planes, the quality of risk assessments and the permits pilots are given.