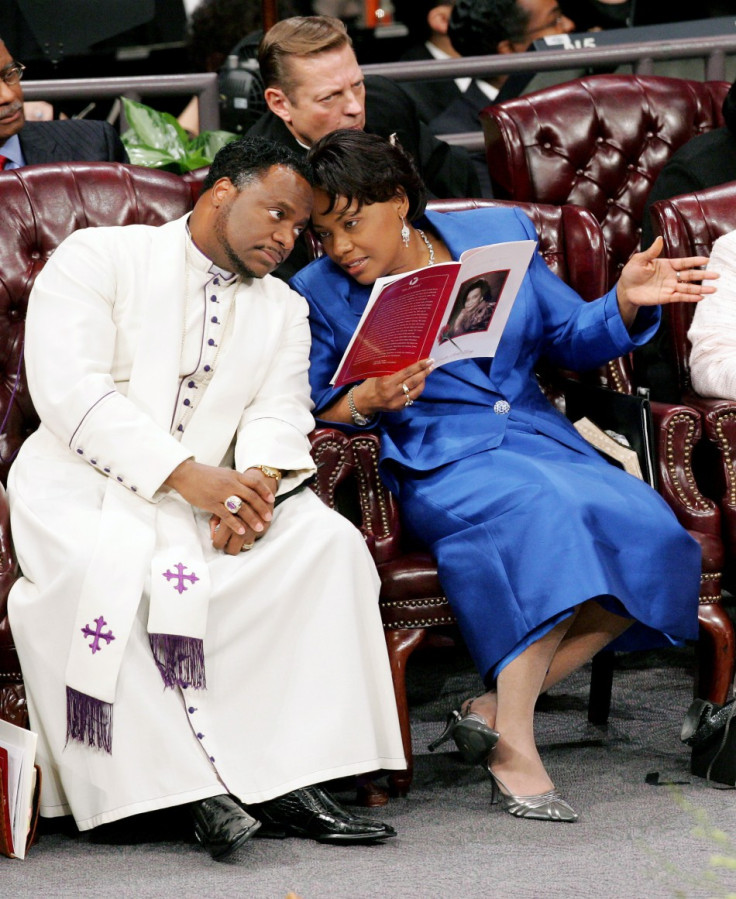 Renowned US Preacher Bishop Eddie Long has taken a leave of absence from his church over claims that he allegedly sexually abused four young men in his youth ministry.
The leader of the New Birth Missionary Church in Atlanta, announced to the congregation on Sunday that he would be stepping down from the pulpit to focus on his family, just days after his wife Vanessa filed for divorce.
Long found himself at the centre of a sex abuse scandal last year when four young male members of his congregation accused him of sexual misconduct and filed a lawsuit against him.
The men had claimed that the married father of four had "abused his spiritual authority to seduce [teenage boys] with cars, money, clothes, jewelry, international trips and access to celebrities."
Long was not charged criminally as the young men were 17 and 18 years-old when the alleged sexual contact occurred and the age of consent in Georgia is 16. The matter was subsequently settled out of court in May for undisclosed amount.
Although Long fiercely denied the allegations, the self-proclaimed men of God's reputation was tarnished by the media and critics when the damning claims emerged as he is also known for his strong anti-gay stance
Long's wife, filed for divorce last week after the scandal rocked their 21-year marriage.
According to CBS Atlanta she released a statement on Friday confirming that she was splitting from her husband saying: "I love my husband. I believe in him and admire his strength, and courage. My filing followed years of attacks in the media that frustrated and overwhelmed me,"