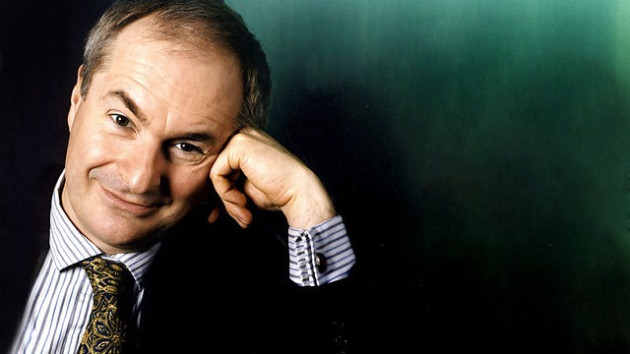 Veteran BBC DJ and presenter Paul Gambaccini has been arrested on suspicion of committing sexual offences.
His arrest is part of the Operation Yewtree investigation into sex crimes launched in the wake of the Jimmy Savile scandal.
Gambaccini, 64, was arrested at his south London home on Monday before being questioned at a police station and bailed until January, pending further enquiries.
Both the BBC and the Metropolitan Police initially refused to confirm the identity of the man arrested, before sources revealed last night that it was Gambaccini.
In a statement, he said: "On Monday night, 28 October, I attended an excellent production of the Kander and Ebb musical, the Scottsboro Boys, at the Young Vic theatre.
"It concerned a group of black men in Alabama in the 1930s who were falsely accused of sexual offences. Within hours, I was arrested by Operation Yewtree. Nothing had changed, except this time there was no music."
A spokesman for the presenter said: "Mr Gambaccini was interviewed by Operation Yewtree officers about historic allegations. He answered their questions and was co-operative. He denied all allegations."
The BBC said that the New York-born DJ would not be presenting his Saturday morning Radio 2 programme for "a few weeks".
"Paul Gambaccini has decided that, in light of today's media attention, he would rather not be on-air at present and we respect that decision," a corporation spokesman said.
"Therefore, Paul will not be presenting on BBC Radio in coming weeks and replacement programmes for the period will be announced soon."
The arrest is the 15th under Operation Yewtree, which was launched after revelations that BBC presenter Jimmy Savile committed a series of sex offences over a period of decades.
Police said that Gambaccini was arrested as part of the "others" strand of the investigation, meaning Savile was not involved in the alleged offences.
Nicknamed the 'Professor of Pop' for his encyclopaedic knowledge of popular music, Oxford-educated Gambaccini began his career at the BBC in 1973.
He is the only DJ to have regularly presented shows on Radio 1, 2, 3 and 4, and has also hosted shows on Classic FM. He has also written 15 books.
In 2005, he was inducted into the Radio Academy Hall of Fame in recognition of his achievements as a broadcaster.
He has previously spoken of the discrimination he faced at the BBC for being gay, and last year entered into a civil partnership with actor and model Christopher Sherwood.
Four people have so far been charged by police as a result of the Operation Yewtree investigation, including the Australian entertainer Rolf Harris, celebrity publicist Max Clifford, DJ Dave Lee Travis and David Smith, a former BBC driver.
Smith was found dead at his home on Monday on the eve of his trial for sexually abusing as 12-year-old boy in 1984.