Despite starring as the lead in their latest movie Ant-Man, Paul Rudd has revealed he was not a big Marvel fan growing up, opting for British comics such as the Beano and Dandy.
When asked at the European press conference for the movie as to whether he was a comic book aficionado as a child, the 46 year old admitted he preferred the antics of the Bash Street Kids and Desperate Dan over the superhero comics of Stan Lee, Jack Kirby and Steve Ditko.
"I had some Marvel comics, but I was a casual reader," he remembered. "For a while, I was into The Hulk, primarily because of the television show, and so I read some of the superhero comics and some of the Marvel comics."
The Role Models actor, whose parents were both from London, described how it was relatives who introduced him to the more fun-filled comics available across the pond.
"I read more British comics actually. My aunt would send me these comics from here, called Beano and Dandy, and I grew up with those characters," Rudd stated. "Roger The Dodger and stuff like that – so I probably read more of those than Marvel comics."
Getting used to the world of Marvel was not the only thing that Rudd had to prepare for before shooting the blockbuster. The Anchorman star said that getting in shape to fulfil the more physically demanding aspects of the role was a tough challenge, as he got ready to portray renowned thief (and Ant-Man's alter-ego) Scott Lang.
"I didn't do anything fun for a year," he recollected sourly, but still with a big grin on his face. "I ate no carbs and no sugar. I basically made health and fitness the focus of my day for a long time.
"I would work out with a trainer, I was eating protein and vegetables and I was eating at very specific times of the day. I didn't drink any alcohol and I was miserable to be around for about a year," he laughed.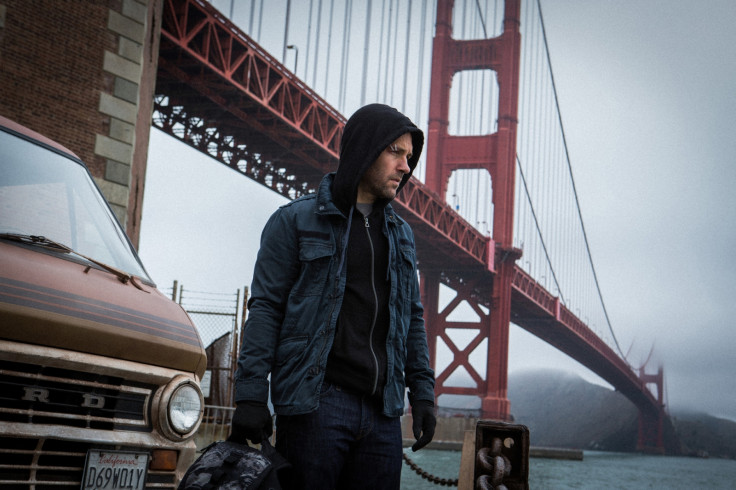 It was not all bad though, as Rudd admitted that getting fit helped him get into the headspace of the character and made him feel like less like "an imposter" within a superhero movie.
"I liked it. I enjoyed having the focus. I knew I was going to be held accountable so that made it a little easier, but I'd never done anything like that before to that extreme, and having the majority of my day built around that instead of making fitness something I tried to work in on the side while I went about my day was really kind of great.
"I woke up very early in the morning, I felt really good, I had lots of energy and it helped me get into the mind-set of this character. I thought, 'If I am in really good shape, I would feel less of an impostor in this role'."
Ant-Man opens in cinemas on 17 July.