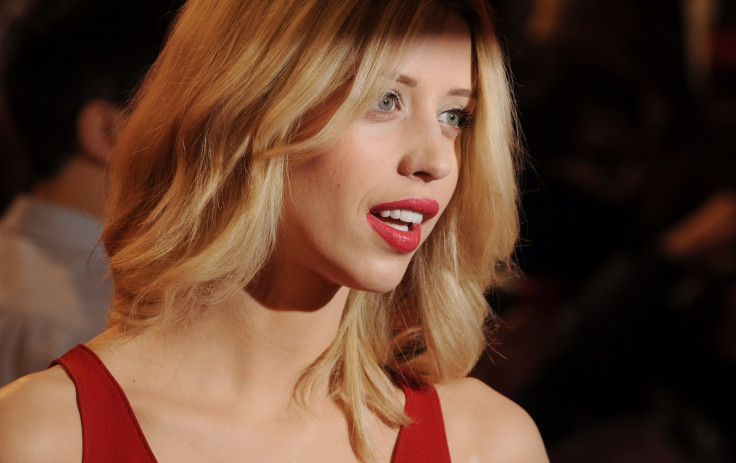 Peaches Geldof died of a heroin overdose, a coroner has ruled. The inquest also heard Geldof had been a heroin addict and took the substitute drug methadone for two-and-a-half years before her death.
A toxicology report showed the 25-year-old had the drug in her system when she died suddenly in April.
Pathologist Peter Jerreat said during the inquest that puncture wounds were found on Peaches' body, along her wrists and thumbs. Evidence of codine, methadone and morphine were also found in her blood.
Jerreat added that the methadone in her system had been synthesised from heroin and the levels in her body were in a "fatal range".
"The brain was slightly swollen due to a lack of oxygen to the brain but all other internal organs were normal," he said.
Musician Thomas Cohen, Geldof's husband whom she married in 2012, told the hearing that Geldof had started using heroin again in February this year.
He said he had witnessed her flushing drugs she had hidden down the toilet in their home.
Sudden death
Cohen is understood to have discovered his wife's body at their home in Wrotham, Kent, after becoming concerned that he was unable to contact her.
Cohen had been away for the weekend with the couple's eldest son, Astala. Geldof was at home with their 11-month old son, Phaedra.
She was pronounced dead at the scene and at the time, police described her death as "sudden and unexplained".
The police launched a criminal inquiry into the "supply of drugs" in connection with Geldof's death, along with a toxicology report.
At the preliminary inquest hearing Detective Chief Inspector Paul Fotheringham, of the Kent and Essex Serious Crime Directorate, outlined Geldof's movements in the days prior to her death.
"On Thursday April 3, 2014, Thomas Cohen went with his two sons to stay for the weekend at his parents' house in south-east London," Fotheringham said.
"It is believed that Peaches spent Saturday afternoon, into the evening, and Sunday morning at her home address alone," he added.
"Throughout this period she maintained telephone contact with family and friends, including contact with Thomas's mother to arrange a family activity, but this was cancelled.
"Peaches maintained contact with family and friends throughout Sunday and at 5pm Thomas's father Keith Cohen took the youngest child, Phaedra, back to Wrotham and spent half an hour with Peaches before leaving the child with her."
According to Fotheringham, the last contact with Geldof is believed to have been at 7.45pm on the Sunday when she had a telephone conversation with a friend.
The late Paula Yates, Geldof's mother, died of a heroin overdose at the age of 41 in 2000. Peaches posted a childhood photograph of herself and her mother on her Instagram account shortly before she passed away.
Geldof had spoken openly about her struggle to deal with her mother's death, but had said motherhood was fundamental to her "healing" process.