Ladies, contain yourselves: if you thought Cillian Murphy was too hot to handle in Peaky Blinders with his loveable rogue persona and macho Brummy accent, then you'll have to rein it in because the ultimate bit of rough has returned for episode two of the third thrilling series. You guessed it, Tom Hardy is back with a bang as the simultaneously irresistible yet nefarious Alfie Solomans.
Hardy swaps the silver screen for some good old British telly in his Peaky Blinders comeback, continuing in his pledge to torment Tommy (Murphy). The BBC have released a short and sweet trailer for tomorrow night's episode which will air at 9pm. The clip also reveals the arrival of Paddy Considine as a rather unpleasant priest, as the 19th Century Midlands mobsters face another corrupt organisation: the Church.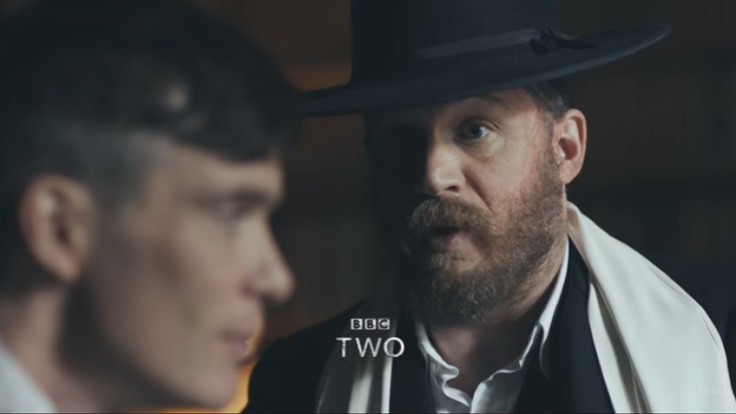 The 20-second teaser shows the moody and wound-up Tommy getting back to his dodgy deals after his wedding revelries have blown over. But marriage hasn't softened him just yet as he utters plans for "a robbery, the biggest robbery of all." Yikes. And not even a finger-wagging priest can stifle his criminal endeavours, as Considine's character tells him, "any deviations will have consequences."
Hardy's next line floors us all, as he blurts out "You're a silly boy" to our Tommy without an ounce of respect – but we still love him anyway. Ensuring we're in for a ride with the new series, Tommy ends the clip by saying: "Our enemies know everything. This is the end." For the sake of our wellbeing, we hope Murphy doesn't depart our TV screens any time soon.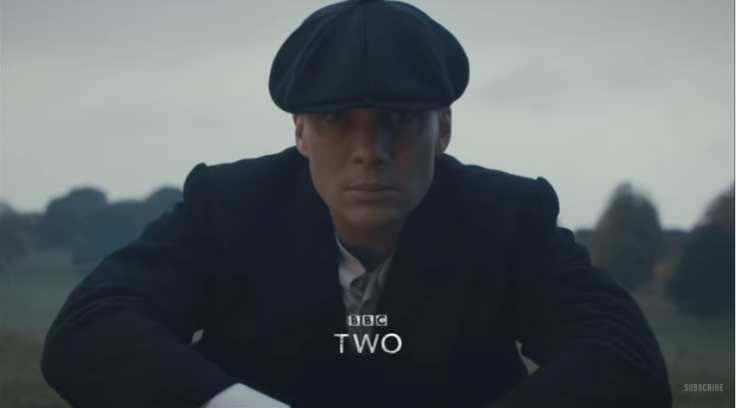 As episode one aired last week, most viewers were captivated by the sight of Murphy's bare buttocks rather than the plot, with Twitter being swamped by excitable posts, including: "We're one episode in to @ThePeakyBlinder series 3 and we've already seen Cillian Murphy's bum" and "#CillianMurphy look at his body! Nice little bum shot to end a great start to series three of #PeakyBlinders"
As his character Tommy got down to business with his new bride, the 39-year-old Murphy gave Tom Hiddleston a run for his money after the latter almost broke the internet during a sex scene in hit BBC show The Night Manager. Discussing his derrière in the new series, Murphy said: "I wasn't aware my bottom was going to be in the first episode that much. Making the whole of episode one was a tremendous experience."
We don't think anyone's complaining. Peaky Blinders airs on BBC2 at 9pm on 11 May.