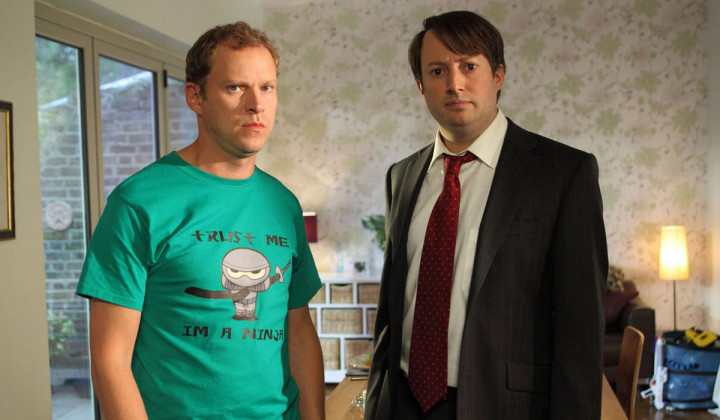 Peep Show will return to Channel 4 for a ninth series in 2015, and it will be the last we see of David Mitchell and Robert Webb as Mark Corrigan and Jeremy Usborne.
Radio Times reports that the critically successful sitcom, which started in 2003, will be shot next summer and air at the end of 2015.
"Despite rumours that they could perhaps be persuaded to leave the series open-ended," reads the RT story, "there is apparently no hope of bringing it back. Although I hear that the gruesome twosome won't be killed off."
Never really a big hit in the ratings, Peep Show has endured for so long due to its quality and the showers of award gongs that have met each series to date. It won the Bafta for Best Sitcom in 2009 and 2008, and the British Comedy Award for Best TV Comedy in 2007 and 2006.
Peep Show is about two terrible human beings who live together and have nothing in common, but who seem forever-destined to be inseperable friends. Series 8 aired in 2012 and ended with Mark and Jeremy fighting in a field after their mutual love for Dobby (Isy Suttie) drove her away and to a job in New York.
The show's creators and writers Jesse Armstrong and Sam Bain will be writing the final set of episodes early next year ahead of filming pencilled in for the summer.