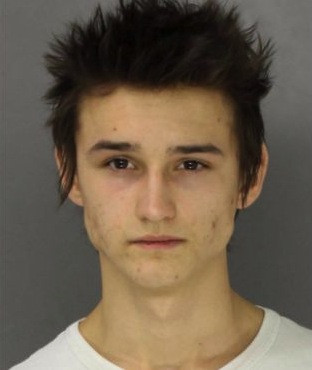 A 19-year-old Russian man has been arrested in Pennsylvania and charged with possessing a weapon of mass destruction.
Officers raided the house of Vladislav Miftakhov after a tip-off about a marijuana growing operation, and instead found a bomb hidden in a suitcase, said Altoona police.
The Russian citizen was arrested and charged with possessing a weapon of mass destruction, risking a catastrophe and drug-related offences.
Bail has been set at $500,000, Blair County corrections officer James McMahon said.
Police state that officers found one pound of atomised magnesium and one pound of Chinese potassium perchlorate, along with a package labelled potassium nitrate powder. They also found several fuses and containers of compressed air.
When asked what he intended to do with the equipment and devices, Miftakhov allegedly said he was going "to blow things up".
He told police that he had only intended to set off the device in a field and had previously experimented with homemade explosives in California.
Miftakhov said that he had purchased the materials for the device online.
He is scheduled to appear in court on 5 February.
Police "safely deconstructed" the explosive device, the release said.
Andrew Leff, who lives in the same apartment building as Miftakhov, said that the teenager had recently set off three small homemade bombs outside the building, leaving craters in the ground.
He told WTAJ that Miftakhov was "the weirdest individual I've ever met".
A student newspaper claims that Miftakhov is an engineering major at Penn State University.