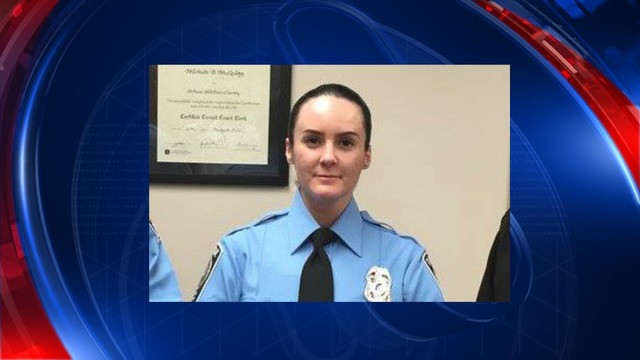 A US Army staff sergeant working at the Pentagon has been arrested on murder charges in the shooting death of a Virginia policewoman as she responded to a domestic violence call on her first day on the job.
Police Officer Ashley Guindon and two other officers, including Guindon's training officer, were all shot as they arrived at the home of Army Sergeant Ronald Hamilton about 20 miles south of Washington DC, reported ABC News.
Hamilton's wife, Crystal Sheree Hamilton, 29, had made a 911 call to police, but was shot and killed before officers arrived on scene, officials said.
As a second team of cops arrived to administer aid to the fallen police, Hamilton surrendered, said officials.
Guindon, 28, died a few hours later at a local hospital. The other two officers were seriously injured but are expected to recover.
Police found an uninjured 11-year-old boy, believed to be Hamilton's son, in the home and turned him over to relatives.
Guindon had served in the Marine Corps Reserve before working in the Forensics unit of the Prince William County police department, and eventually became an officer.
Guindon had a "passion to do this job," and a "passion to serve others that went beyond herself," said Police Chief Stephan Hudson.
"The whole thing is just tragic," said Police Sergeant Jonathan Perok
Hamilton was an active duty staff sergeant assigned to the Joint Staff Support Center at the Pentagon, said an Army spokesman. He has been charged with capital murder, first degree murder, two counts of malicious wounding of a police officer, and three counts of use of a firearm in the commission of a felony.