The packed courtroom erupted in cheers and chants of "justice, justice" when the ruling was read out. Esteelmer Reyes Giron, a retired lieutenant in Guatemala's army, was found guilty of crimes against humanity for holding 15 women in sexual and domestic slavery, and for killing another woman and her two young daughters.
Heriberto Valdez Asij, a civilian with military connections, was convicted on the same charges, as well as the forced disappearance of seven men. The court sentenced them to 120 years and 240 years in prison respectively.
"These historic convictions send the unequivocal message that sexual violence is a serious crime and that no matter how much time passes, it will be punished. It is a great victory for the 11 women who embarked on a 30-year-long battle for justice," said Erika Guevara-Rosas, Americas director at Amnesty International.
The court's ruling on Friday 26 February is believed to be the first criminal trial that pertains to sexual violence during Guatemala's 1960-1996 civil war, as well as the first sexual slavery case heard in a national court. It also illustrates the Guatemalan army's use of rape as a weapon of war and of genocide.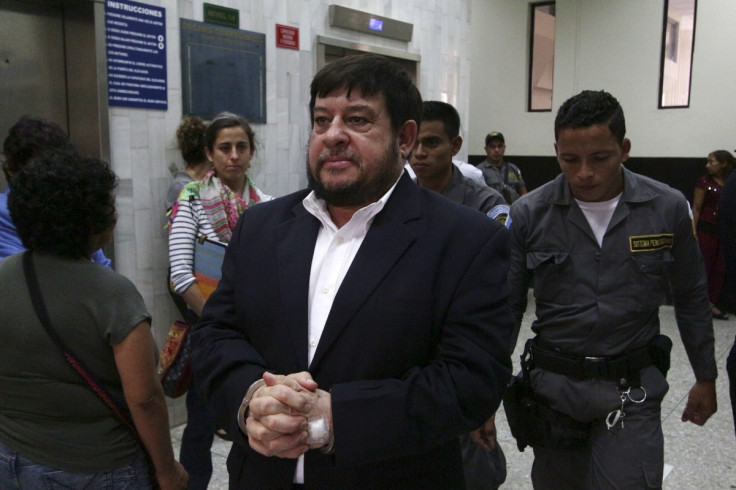 During the trial, the victims testified to the abuse they suffered during six months in 1982-1983 at the Sepur Zarco military base in Guatemala. Over a period of six years, the military ordered women from surrounding communities to report to the base to serve the soldiers, and to cook and wash clothes for them. The soldiers also repeatedly raped the women, who were forced to serve in three-day "shifts" for a period of four to 10 months.
Over the course of 20 hearings, 11 women from the indigenous Q'eqchis communities testified that they were used as sex slaves for half a year. In court, many wore indigenous clothing and covered their faces.
More than 35 boxes of evidence were presented, including some with human remains and pieces of clothing. The remains were exhumed in 2012 by the Guatemalan Foundation for Forensic Anthropology.
"We the judges firmly believe the testimony of the women who were raped in Sepur Zarco," said Yassmin Barrios, chief judge of the court, according to Global News. "Rape is an instrument or weapon of war, it is a way to attack the country, killing or raping the victims, the woman was seen as a military objective."