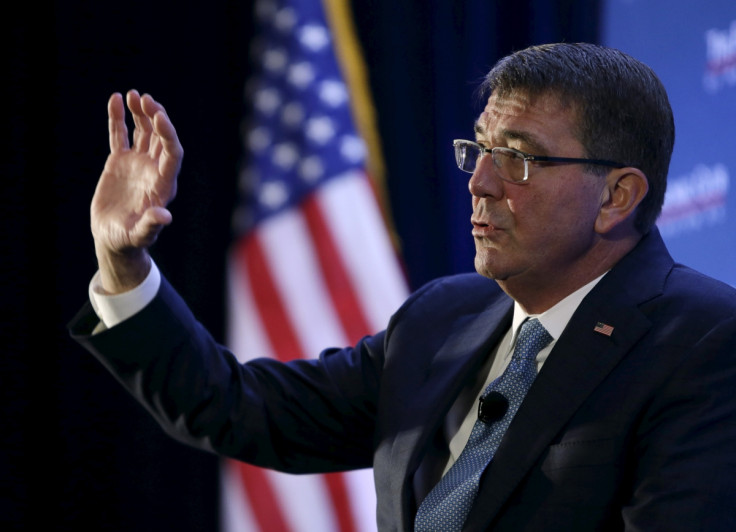 The Pentagon has announced it is lifting the ban on transgender people serving openly in the US military. Defence Secretary Ash Carter said that the prohibition of transgender citizens will end "immediately".
A recent study by the RAND Corporation revealed that out of the approximately 1.3 million active-duty service members, an estimated 2,450 were transgender. They added that about 65 service members would seek to make a gender transition every year after the move.
The decision repeals a 2011 rule that banned transgender troops from openly discussing their sexuality under a "Don't Ask, Don't Tell" policy. Carter had previously received criticism for not bringing in the change swiftly.
"Effective immediately, transgender Americans may serve openly," Carter said according to the New York Times. "They can no longer be discharged or otherwise separated from the military just for being transgender."
Last year Carter opened all combat roles to women and appointed the first openly gay army secretary. He made his feelings clear in 2015 when he called the transgender ban "outdated and harmful".
"Our mission is to defend this country. And we don't want barriers unrelated to a person's qualification to serve preventing us from recruiting or retaining the soldier, sailor, airman, or marine who can best accomplish the mission," Carter continued. "We have to have access to 100% of America's population for our all-volunteer force to be able to recruit from among them the most highly qualified, and to retain them."
Carter said the Pentagon would cover the medical costs of those in the forces who are seeking to undergo a gender transition.
But not everyone was pleased with the new landmark measures. Concerns were expressed by Mac Thornberry, Republican chairman of the House Armed Services Committee. He released a statement saying he would look at the "legislative options to address the readiness issues associated with this new policy."
"Our military readiness – and, hence, our national security – is dependent on our troops' being medically ready and deployable," said Thornberry. "The administration seems unwilling or unable to assure the Congress and the American people that transgender individuals will meet these individual readiness requirements at a time when our Armed Forces are deployed around the world."
Some inside the military have expressed concerns that they see the motion as a social experiment that could potentially harm the military once in combat. Several studies have found the opposite and concluded that lifting the ban is unlikely to have much of an effect on the readiness of the armed forces.