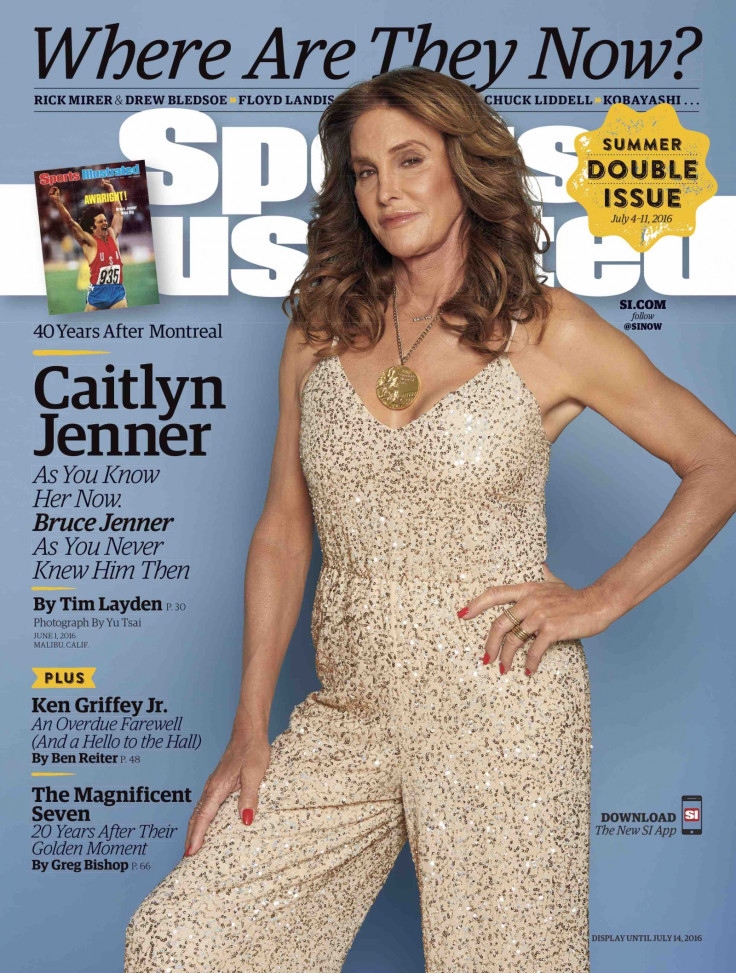 For an "in-the-closet transgender" woman in sports, dealing with one's image can be more demanding than for others. They are often expected to be the epitome of physical masculinity while trying to quell the desire to be more feminine. This was the case with Bruce Jenner before transitioning to Caitlyn.
The television host and former athlete featured on the cover of Sports Illustrated to celebrate the 40th anniversary of her 1976 Olympic medal win. The special multi-platform edition was released on 28 June along with a documentary about her titled Jenner: 40 Years After Gold.
Speaking about her time as a decathlon star, the reality star reminisced about her Gold at the Montreal Olympic Games. "For those two days in July of 1976, I was the best in the world at what I did," she told the magazine's Tim Layden.
But she felt that the qualifying victory for the 1972 Olympic Games was an even bigger win. "That was the greatest athletic moment of my life, even better than the Games in '76. I never thought I could do something like that. But when the time came to dig down really deep, there was something there. And it never left me after that race."
Despite all the fame and glory, at the time, Jenner found it difficult to manage the inner desire to be a woman. "It disgusted me," she said, referring to her Olympic physique. "I was big and thick and masculine. The rest of the world thought it was this Greek god kind of body. I hated it. But it's what I was given, so I just tried to do the best I could with it."
Describing sports as a distraction from her bigger issues the 66-year-old clarified that she did not hate the man she was. "I loved Bruce... I still love him today. But this woman was living inside me, all my life, and it reached the point where I had to let her live and put Bruce inside. And I am happier, these last 12 months, than I've ever been in my life."
It was previously rumoured that Jenner was going to pose in nothing but the American flag and her gold medal but Sports Illustrated opted instead for a more formal cover photo – one with her in a golden sequined jumpsuit, wearing her medal like a piece of jewellery.
Watch the complete documentary below: