Flushed! People are waiting two hours to take a selfie on the Guggenheim's functional gold toilet
Maurizio Cattelan's America is an 18-karat gold-cast toilet that you can use.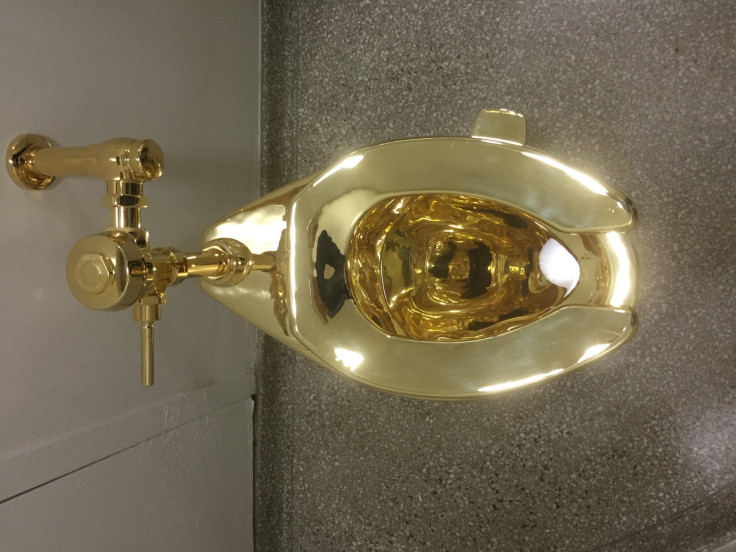 You might have thought sitting on the toilet would be the last place anyone would want to take a selfie - but some people are crossing their legs for two hours just to get the chance. The Guggenheim New York's functional gold toilet, an exhibit you yourself can privately use, has seen incredible popularity on social media.
Vulture reported that at the last check, the average wait to spend some alone time with the gleaming facility is two hours. Other reports have said that the toilet is attended by cleaners every 15 minutes.
The toilet, by artist Maurizio Cattelan, is cast in 18-karat gold. The piece is named 'America'.
"Its participatory nature, in which viewers are invited to make use of the fixture individually and privately, allows for an experience of unprecedented intimacy with a work of art," says the Guggenheim Museum website, "Cattelan's toilet offers a wink to the excesses of the art market but also evokes the American dream of opportunity for all — it's utility ultimately reminding us of the inescapable physical realities of our shared humanity."
Cattelan has previously made headlines with controversial work. In 2012, he angered Jewish groups by unveiling a statue of Adolf Hilter praying at an art centre in a former Warsaw ghetto. Organisers said that the statue was supposed to question the meaning and value of forgiveness, while The Simon Wiesenthal Centre called it "a senseless provocation" and said it insulted the memory of those who were killed by the Nazis.
© Copyright IBTimes 2023. All rights reserved.