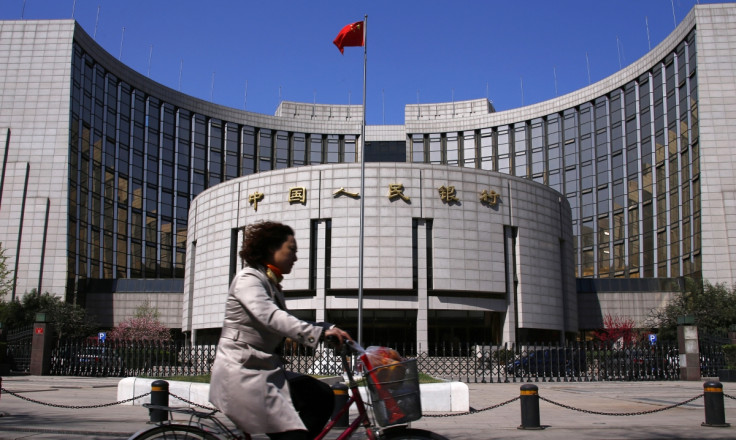 In a bid to front growing demand for cash and provide relief to its financial system, China's central bank has reportedly lowered the amount of money the country's five biggest lenders must hold as reserves.
The People's Bank of China (PBOC) is understood to have cut the reserve requirement ratio (RRR) by a percentage point to 16%, the first time in almost a year the central bank has taken such a step, surprising economists who had not expected the bank to act until late 2017.
The temporary measure comes in response to increasing demand for cash in the lead-up to China's Lunar New Year holiday, the country's biggest festival of the year.
Earlier this week, the Chinese central bank injected a record amount of liquidity in the markets to prevent a potential cash crunch during the festive period, which stretches from 27 January until 2 February this year.
Liquidity over the holiday is often a concern, as companies and households withdraws huge amount from banks, but this year the problem is exacerbated by the fact the holiday extends over the end of the month, when some tax payments are due and corporate cash demand increases.
The PBOC is expected to restore the RRR for the five banks, Industrial and Commercial Bank of China, China Construction Bank, Bank of China, Bank of Communications Co and Agricultural Bank of China, after the holiday.
"This is a temporary adjustment, and is mainly in response to the cash withdrawal, tax payment and reserve payment," a source quoted by Reuters said.
"(The RRR) will go back to the normal rate after the Lunar New Year holiday."
"Today's move seems to suggest that liquidity conditions are tighter than authorities' expectations, as capital outflows remain strong," Zhou Hou, senior emerging markets economist at Commerzbank in Singapore, was quoted as saying.
"But in the meantime, an outright easing will add pressure on the yuan exchange rate as well. That could be the reason behind today's strange move, and till now the central bank has not yet verified this piece of news."