Little Mix star Perrie Edwards has jumped to the defence of One Direction singer Louis Tomlinson following his airport brawl with a male photographer.
Tomlinson, 25, was arrested on 3 March after getting into an altercation with paparazzo Karl Larssen at LAX airport. Video footage also shows the History singer fending off two female fans who were involved in a separate brawl with his girlfriend Eleanor Calder.
Defending Tomlinson's actions, Edwards, who was previously engaged to Tomlinson's former 1D bandmate Zayn Malik, told eTalk: "It's a hard situation because you don't know how you would act unless you're in that situation, but Louis is such a nice guy."
The Touch singer said: "When you watch the video, all he's doing is protecting his girlfriend like any normal guy would but, because he's in what was one of the biggest bands in the world, people are just going to be constantly on him, which I think is unfair for him and Eleanor. Eleanor gets jumped on by some girls. You can clearly see those girls have got her up against a wall."
Edwards' bandmate Jesy Nelson also sympathised with the pop star, saying: "I just think that sometimes people can forget that you're a human being. Like, they get so caught up in the fact that they see you on TV and it's not real life to them."
Tomlinson and Calder, 24, had arrived in Los Angeles after boarding a flight from Charlotte, North Carolina. Shortly after the brawl, Tomlinson was arrested and escorted out of the airport by police officers. According to official documents, the Story Of My Life singer was booked for simple battery and managed to avoid paying $20,000 (£16,000) bail.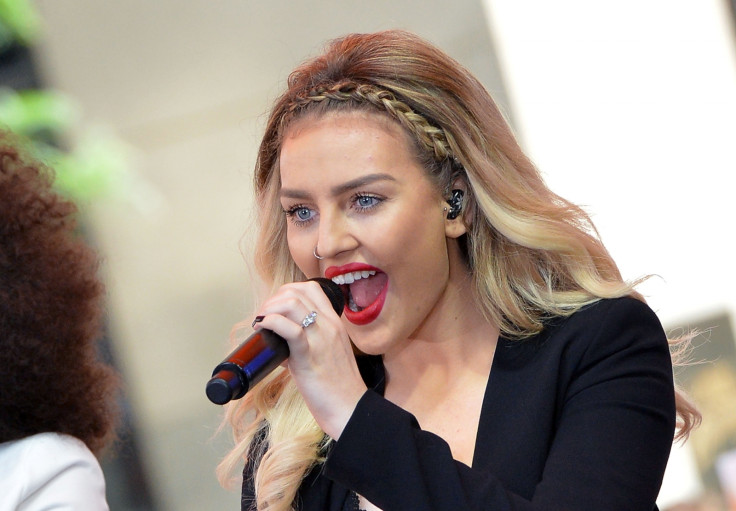 One of the female fans who claims to have suffered a minor injury on her eye during the melee, has vowed to press charges. According to The Sun, the young woman said: "He socked me. He's going to go to jail. Yeah I'm going to press charges. The guy just grabbed me and threw me to the floor and he socked me and that's it."
Former Spice Girls star Mel C has also defended Tomlinson, arguing that the paparazzi often provoke celebrities to get a reaction. Tomlinson is expected to appear in court on 29 March for a hearing over the charges.