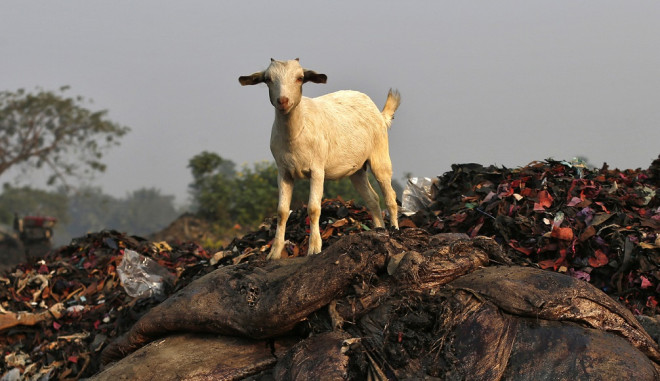 A Nigerian man has claimed his pet goat consented to him having sex with it in a bush.
Malam Kamisu Baranda was arrested by Jigawa State Police Command for allegedly having sexual intercourse with a goat at Baranda forest in the Dutse Local Government Area.
The 20-year-old admitted the goat belonged to him but said he had asked the goat to have sex with him.
He told a magistrate he did not expect to be arrested because he had had sex with animals in a bush 10 times before and was never detained.
His animal fetish was the reason he did not pursue women from his village, the Nigeria Dailt Times reported.
The chief magistrate's court sitting in Dutse remanded the man in prison for two weeks while police make further enquiries.
Baranda said it was animals, and not women, that satisfied his demand and that he found himself victimised by people in the area.
He is said to have asked the court for punishment because he accepts what he did was an offence against his Islamic beliefs.