Peter Andre reveals why wife Emily 'doesn't go anywhere near' him in bed
The father of four admits he would like another baby.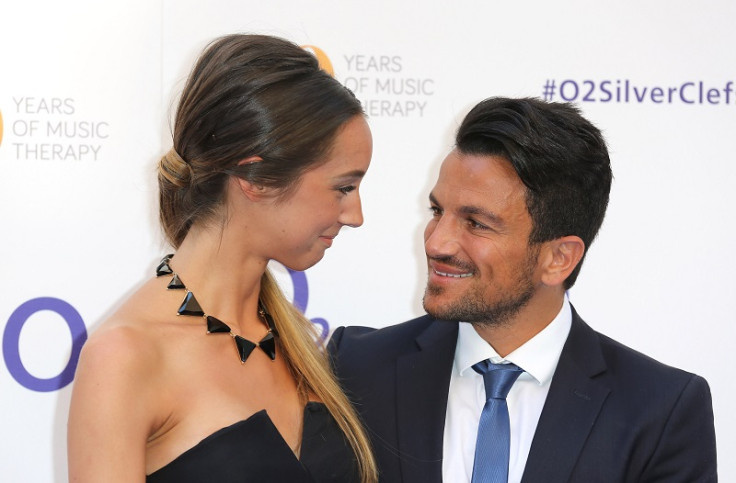 Peter Andre has revealed that wife Emily is avoiding him in bed.
The 48-year-old singer and TV personality said that his 28-year-old partner – who he married in July 2015 – won't go "anywhere near" him between the sheets because he's confessed to wanting another child.
The father offour told OK! magazine: "I don't need to say it now, she just knows. That's why she doesn't go anywhere near me in bed. She's like: "Stay over there"."
Despite sharing two children together, Amelia and Theodore James, and having two children from his past marriage with Katie Price, Junior and Princess, Andre is still broody.
He continued: 'It's kind of weird, isn't it? Especially as I was like so "never again" as I was having seven espressos a day and still struggling!'
Andre also spoke about adapting to life as a house husband while his wife has returned to work as a doctor.
He added: "It's been a complete switch,' he divulged. 'When we're both working, it is hard. When Emily goes off to work she'll come home and I'll have a home-cooked meal on the go, Theo in the sling and Millie next to me!"
It's not the first time Andre has spoken up about wanting more children, with him telling The Mirror: "All of a sudden I said I wanted another baby. It's weird as I always said I don't want to be changing nappies at 50, like Simon Cowell."
It contradicted his TV appearance on ITV's Lorraine where he said "absolutely no more kids unless they invent a 24-hour coffee system."
After divorcing Prince in 2009, Andre went onto date publicity-shy Emily in 2012, and the pair seem to be a great match despite a 16-year age gap.