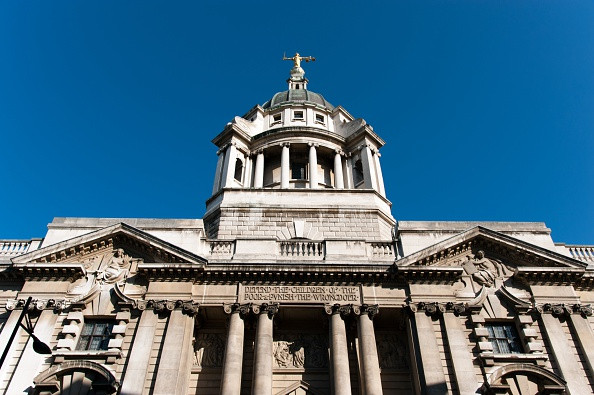 A Peterborough restaurant owner has been jailed for 13 years for child sex crimes. Mohammed Khubaib, 43, is a married father of five children. The Old Bailey heard that he groomed vulnerable girls by giving them cigarettes, money or other gifts. He then plied them with alcohol.
The court was told that Khubaib, originally from Pakistan, had a "persistent and almost predatory interest" in under-age girls. He was convicted of rape for forcing a 14-year-old girl to perform oral sex upon him. He gave the girl alcohol beforehand and then "rewarded" her with £5.
Khubaib was also convicted on nine charges of trafficking for sexual exploitation, which involved girls between 12-15 years of age, between November 2010 and January 2013.
Khubaib was given a 13-year prison sentence for the rape, and will serve a further five years on licence. He was also sentenced for between 2-4 years for each trafficking offence; these sentences will run concurrently. He was also given a sexual harm prevention order and was disqualified from working with children for life.
Before passing sentence Judge Peter Rook QC told Khubaib: "You targeted these young girls because they were vulnerable and you were seeking opportunities for your own sexual gratification. You knew these girls wanted alcohol and transport. You knew they were young and immature and at their age they didn't know any better. No doubt you felt you were untouchable as you took the view there was no risk these girls would ever give evidence about these activities."
Several of Khubaib's victims attended the Old Bailey for the sentencing. The judge praised the girls for giving evidence during the trial and said they showed "great courage".
Speaking to the BBC the rape victim – who is now in her 20s – said: "It was disgusting what he did to me. I remember coming out of the room and being so shocked at what happened." She added: "Looking back at the time I used to spend with Mohammed as a 13 and 14-year-old, even before I was raped, I think how weird it was that he used to buy us alcohol and want to spend time with us."
Khubaib's conviction comes as a result of Operation Erle – an investigation into child sex crimes in Peterborough. He is the last of 10 men to be prosecuted and convicted.
Previous cases have seen nine defendants being jailed for 59 offences against 15 girls. Operation Erle was launched after the Rotherham and Rochdale child abuse cases.