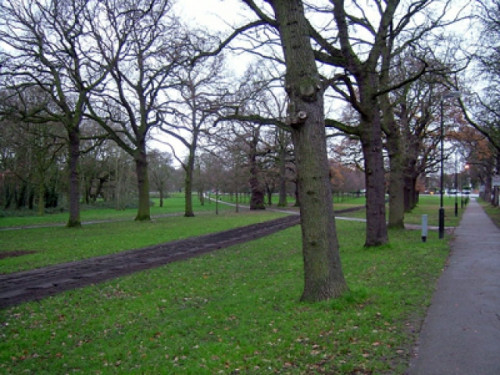 A group of two men and three teenage boys convicted of sexually abusing teenage girls in Peterborough used "sophisticated measures" to groom their victims, detectives said.
The gang befriended teenage girls with gifts, money, drugs and alcohol. They also used violence and intimidation to manipulate the girls, before subjecting them to sexual abuse and rape.
Extensive grooming techniques were used to carry out the abuse. One of the defendants, Zdeno Mirga, 18, convinced one victim she was his girlfriend, before prostituting her to the other men.
Mirga, along with Hassan Abdulla, 33, and three teenage boys were found guilty of sexually abusing five female victims aged between 13 and 14. The offences took place between May and December 2012, with incidents in May last year and 2011.
The defendants called themselves the Peterborough Mally Gang - a Czech phrase meaning "young gangsters" - and met frequently at a fried chicken shop in the city.
The jury at the Old Bailey heard how one of the abused, who suffered from learning disabilities, was tied up, sexually assaulted and raped by a number of men in a child's playhouse in a park.
The convictions were made as part of a wider investigation into sex abuse by men and boys against young girls across the UK. The investigation, called Operation Erle, begain in January 2013 and has involved Cambridgeshire Police and Peterborough City Council. Further arrests are expected to be made as the operation continues.
Officials stated the investigations were "victim-led" and no time limits were placed on the girls. The probes in Peterborough were instigated by other widely publicised cases, such as Oxford and Rochdale.
The operation is being led by Detective Superintendent Gary Ridgeway, who said: "A large team of officers, social workers and police staff are dedicated to the over-arching investigation.
"We are working closely together to support the victims we are speaking with and to bring offenders to justice as quickly as possible.
"We've got young people who, because of their experiences and their learning disabilities, are really not in a position to protect themselves or take control of their lives in many instances, and that's terribly exploited by some really evil, unpleasant people."
Police do not regard the Peterborough case as being equal to the organised sex abuse rings exposed in Oxford and Rochdale. In this recent case, only one of the accused was charged with instigating child prostitution.
This is the first case to be brought to court in Operation Erle.