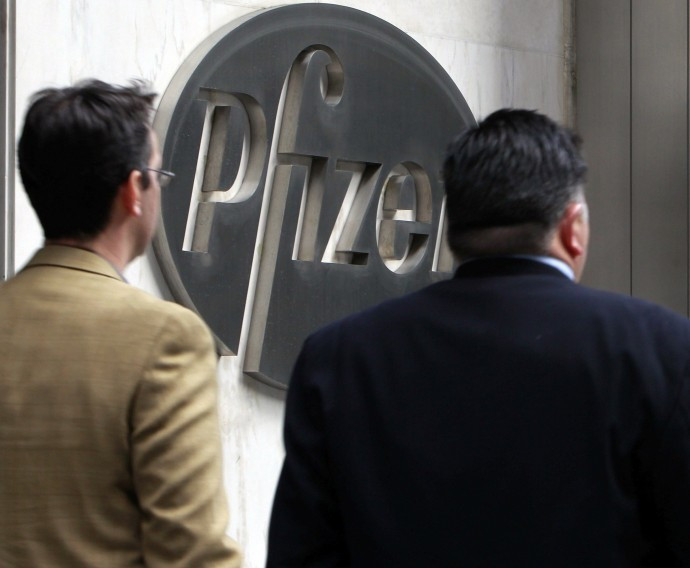 Last week, at the beginning of February, the pharmaceutical giant Pfizer announced the closure of its renowned European Research & Development Headquarters in Sandwich, Kent, with the loss of some 2,400 jobs, many highly skilled and well-paid.
The blow to North East Kent will be considerable for there is nothing in the foreseeable future which can in any way compensate this relatively remote and poorer part of the county. No doubt, the better skilled will find similar jobs, but not likely in Kent. It also dents the Government's confidence not just in Britain's role as a centre of science and research but also its hopes of being able to offset the expected job losses in the public sector with brighter prospects in the private sector. How could this situation come about?
Pfizer is currently the world's largest pharmaceutical company measured by sales volume and was founded in 1849 by cousins, Charles Pfizer and Charles Erhardt in Brooklyn, New York. The company, now based in Manhattan and with its research headquarters in Groton, Connecticut, developed into a major player in the manufacture of bulk chemicals early in the 20th Century.
More importantly for its pharmaceutical business, in 1919, Pfizer chemists used a fungus to make a fermentation process for turning sugar into citric acid. Developing their skills in fermentation technology, Pfizer discovered techniques for the mass-production of penicillin and became the major supplier to the Allied Armies in World War II.
As important, and commercially much more profitable, was the company's discovery of a wide-ranging anti-biotic, terramycin (oxytetracycline) in 1949, the promotion of which would make Pfizer a global participant in its field.
In order to meet British regulations concerning the importation of medicines and to get round restrictions imposed by the UK government against firms with no manufacturing base in the country, Pfizer established a compounding operation in Folkstone, Kent in 1952 and its Research & Development facility in nearby Sandwich, a couple of years later.
Although by 1960 the Folkstone plant had closed, the Sandwich operation had greatly expanded and had over 2,000 employees. Manufactured products included organic steroids, the Salk (later Sabin) polio vaccine, prescription medicines for mental health and diabetes as well as a wide range of non-prescription products.
In 1964, the original 80 acre Sandwich site was expanded again and by this time Pfizer in the UK included Pharmaceutical, Chemicals, Agricultural, Consumer and Research Divisions. In 1970, Pfizer boasted to being "an industrial and retail conglomerate that stretched from pills to perfume, and petrochemicals to pet products."
In the 1970s the firm concentrated on its core business and the Sandwich "Pfizer Central Research" facility started working ever more closely with the company's New York base. Although not all projects were successful, the Sandwich facility became "the largest research operation of any American pharmaceutical company outside of the United States."
In 1979, Pfizer at Sandwich gained the Queens Award for Technological Achievement for its "outstanding contribution" in the field of tropical medicine for the development of the drug Mansil (oxamniquine). Eminent research and discoveries followed: Feldene (piroxicam) a single-dose anti-rheumatic drug in 1980; a once-daily oral antifungal, Diflucan in 1988; and Cadura, for the treatment of hypertension in 1989 to name but three.
Pfizer would go on to win its sixth Queens Award in April 2001, this particular one for its discovery and development of Viagra. The Sandwich Research and Development facility, Pfizer's European R&D HQ, was and remains a centre of world excellence.
Over the years, Pfizer had been expanding its global reach through mergers and acquisitions of other pharmaceutical companies, enabling it to bring ever more new products and innovations to market. In 2000, Pfizer Inc bought Warner-Lambert Co for $115 billion. In 2003, the company acquired Pharmacia for $60 billion and in so doing, Pfizer became the largest pharmaceutical company in the UK and "the number one supplier of medicines to the NHS."
Then along came Wyeth. No mean company in its own right, Wyeth had sales of $22.4 billion in 2008 and a net profit in the same year over $4.6 billion. With over 50,000 employees in 2010, major Consumer Healthcare, Pharmaceutical and Animal Health Divisions and extensive R&D facilities, the company developed and manufactures such well known products as Anadin, Lybrel and Premarin.
In the UK, Wyeth presently employs over 2,000 people at four sites - Taplow, Maidenhead, Havant and Gosport, its centre of pharmaceutical research, development and analysis. The company claims: "Wyeth is unique in having discovery and development expertise in three distinct but complementary areas - pharmaceuticals, vaccines and biotechnology."
All this did not come cheap! In 2009, Pfizer bought Wyeth for $68 billion. Pfizer's cash reserves were reduced by $22.5 billion, $23 billion was funded through a share issue, and five banks lent the company a further $22.5 billion.
Was Pfizer simply wanting to get bigger? On 26 January 2009, Bloomberg's Shannon Pettypiece and colleagues summed up the firm's not so confidant predicament: "Pfizer Inc, the world's biggest drugmaker will buy Wyeth...after failing to reduce its dependence on the cholesterol pill Lipitor with new drugs from its own research labs."
Michael Krensavage of Krensavage Asset Management told Bloomberg: "After spending $7.5 billion a year in research and producing almost nothing, and now it has to buy Wyeth..."
Add to this that a number of its patents were about to expire around 2011 whilst Wyeth has many products capable of more than meeting the ensuing revenue shortfall and the purchase of Wyeth makes for a sound business deal. BUT, one thing Pfizer was not short of with its recent purchases of like companies was research and development facilities - or personnel
The same Bloomberg article quoted a joint statement issued by the two corporations on that day in January 2009 saying: "...(they) will fire 15 per cent of the combined company's workforce, or 19,000 people, and close five factories."
The statement forgot to add that that was only the beginning!