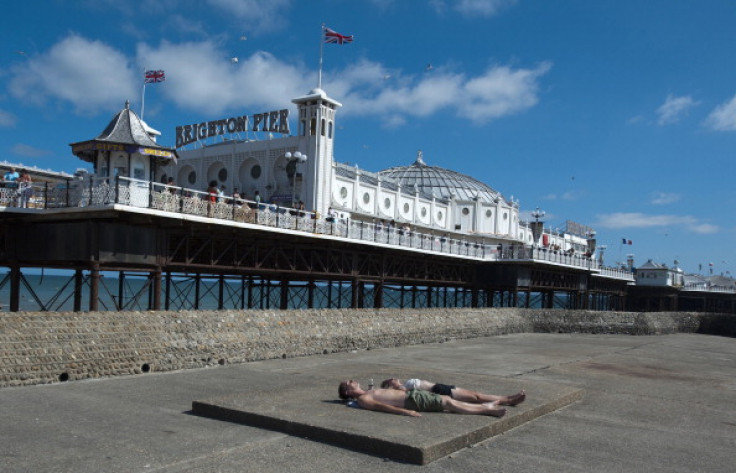 The UK is all set to witness a mini-heatwave that some believe could bring in the hottest day in nine years.
Warm winds are expected to sweep into the UK from southerly direction with temperatures expected to go up to 30C in some regions with 30 June predicted to be the hottest day, according to forecasters.
Scotland is expected to see temperatures in the mid-20s.
Weather Channel chief meteorologist Leon Brown, said: "There is real low pressure in Spain, some of Italy and southern France and that will bring a plume of heat to the south east of the UK.
"But that is only likely to last for the day on Tuesday, and then the rest of the week becomes cooler and fresher."
The heatwave is predicted to be followed by heavy downpours and thunderstorms later in the week.
The hottest temperature so far was witnessed in 2006 when a record 36.5C was noted on 19 July in Wisley, Surrey.
'Heatwave ready'
Drivers are being cautioned to get their vehicles "heatwave ready" and carry water for long commutes as the high temperatures could possibly soften road surfaces.
Wimbledon-goers are also being warned to pack on sunscreen, hats and all the necessary gear to cool off as the tournament is all set to kick off in warm weather.
"Roads start to soften at about 27C and if the hot weather lasts they absorb the heat a bit like a storage heater," said AA spokesman Paul Watters, reported The Mirror.
"Road surfaces can become a bit like dough and this can lead to cracks and the surface of the road can start to give."
Hay fever sufferers are also being told to take caution with soaring pollen levels expected over the next few days.
Despite the notes of caution, Sky News weather producer Joanna Robinson is urging people to make the most of it.
"In weather terms it's still a long way off and open to changes, but at the moment it looks like pressure will build early next week to bring mainly dry conditions and high temperatures," said Robinson.