A nurse from the Philippines said on Monday (27 February) that she and her colleagues were forced to treat and give medical training to militants while they were under the Islamic State or Isis captivity in the Libyan city of Sirte.
The nurse is from a group of seven women, one man and d a 10-month-old child, who were freed from the clutches of Isis in 2016 when local forces pushed out the Islamic State from the city.
"When they found out we were Muslim they released us but under a strict condition that we will have to work as nurses in their hospital and we had to train ISIS (Islamic State) on emergency care and nursing course.
"It was a horrible time. Each day we lived in fear. We didn't know what was going to happen next. And they threatened to kill us if we left Sirte," the nurse said while talking to reporters in the Libyan capital of Tripoli.
The fundamentalist group had captured Sirte in early 2015, making it their North African stronghold while abducting dozens of foreign captives. The Filipinos, who are being repatriated from Libya to their home country, were working as medical staffs there when the city came under the group's rule.
They worked at Sirte's main hospital, which Islamic State used to treat their wounded fighters.
However, the group was defeated by the local forces in December after around seven months of continuous fighting. All the medical staffs and others were freed in the final stages of the war and were then shifted to a camp in Misrata, the city that led the military campaign in Sirte.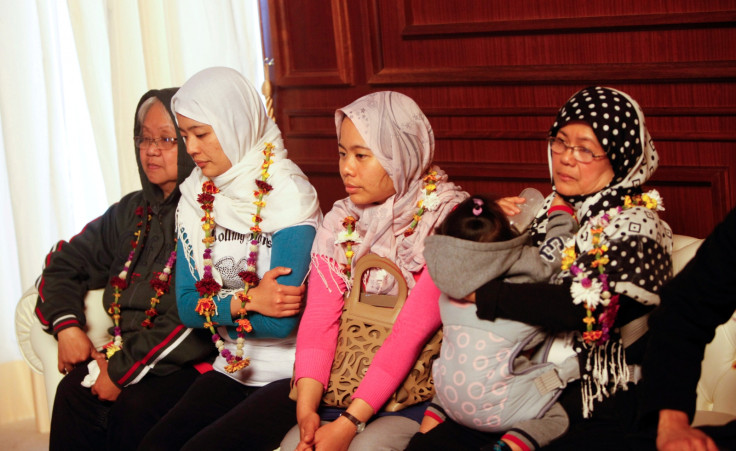 Meanwhile, another doctor from India who was rescued from Isis on 14 February has also recalled his ordeal after returning home.
Doctor Ramamurthy Kosanam, native of the Indian state of Andhra Pradesh, said, "They (ISIS) used to force me to get into operation theaters, but I never did any surgery or stitches for them."
He added that the militants of the group were very cruel and forced him to "watch videos of what they did to Iraq, Syria, Nigeria and other places. It was bit difficult to watch them".
Kosanam was abducted by Isis in Libya about 18 months ago.