Philippines: Italian Diplomat Daniele Bosio Arrested for Alleged Child Trafficking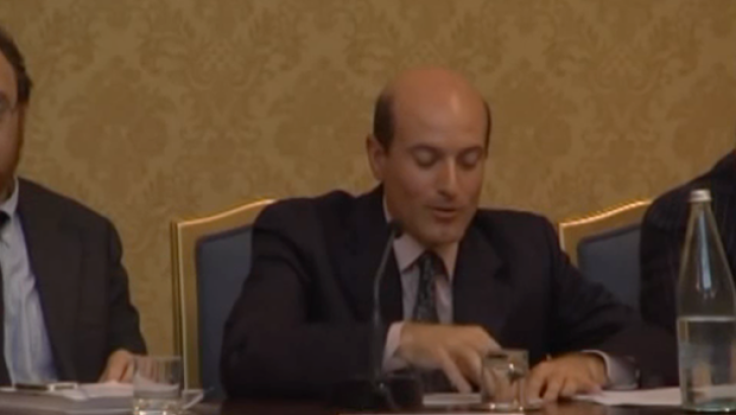 An Italian diplomat has been detained on charges of child trafficking in Manila, capital of Philippines, AP has reported.
Daniele Bosio, 46, was arrested on Saturday in Laguna province, after he was found at a resort south of Manila allegedly in the company of three street boys aged between nine and twelve.
The diplomat was based in Turkmenistan and had been on vacation in Manila, according to provincial police chief Romulo Sapitula.
Members of the child rights group Bahay Tuluyan, who were on an outing in the same resort in Laguna province became suspicious when they saw a foreigner at the resort with three young children clearly not related to him. They later alerted authorities.
Bahay Tuluyan executive director Lily Flordelis told Aljazeera that Bosio denied abusing the children. She quoted him as saying that "the children are just having fun" at the resort, and he only wanted to help them.
Sapitula said their investigation showed that prior to bringing the children to Laguna, the diplomat took them to his accommodation in Manila.
The Italian Embassy in Manila was aware that Philippines police had taken the man into custody on a child-trafficking complaint, a Filipino embassy staffer told AP, but it did not immediately respond to a request for comments.
According to a 1992 child protection law in the Philippines, any adult seen in public with an unrelated child with an age gap of at least 10 years can be reported to police.
Child trafficking is a crime that carries a maximum penalty of 20 years imprisonment and a fine of at least one million pesos (£13,422).
According to Unicef, an estimated 60,000 to 100,000 children in the Philippines are involved in prostitution rings, with a high incidence of child prostitution in tourist areas.
After the Philippines was hit by typhoon Haiyan, which caused thousands of deaths and left hundreds of thousands displaced, aid agencies warned that nearly two million children were at risk of abuse or trafficking in the aftermath of the devastating storm.
© Copyright IBTimes 2023. All rights reserved.