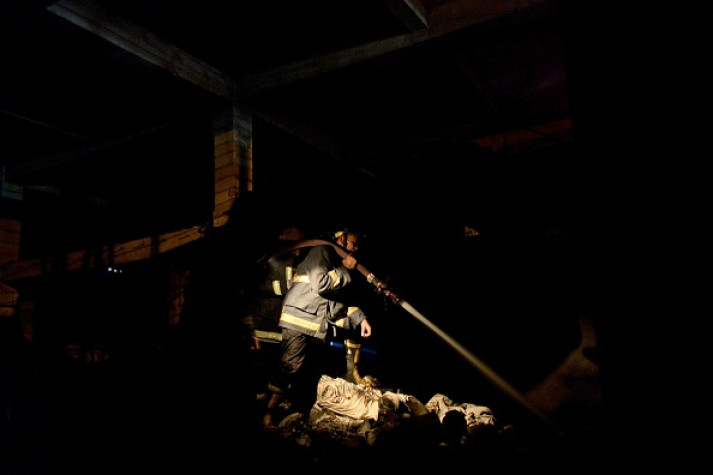 A fire, believed to have been caused by "faulty electrical wiring" at an old public market in southern Philippines, has claimed 15 lives, including six children. Thirteen others sustained burn injuries.
The victims were said to be sleeping inside a building when the fire broke out early on Saturday (31 October). The fire, however, was doused two hours later by fire-fighters.
According to a senior officer, the fire started when electrical lines sparked, following the resumption of power after a blackout in the area. The sparks caused a stall umbrella to catch fire that ignited stacks of used clothes that were meant to be sold at the market in Zamboanga city, said Angelito Casimiro.
The fire quickly spread to vegetable stalls and an adjacent commercial building.
Most of the victims were vendors and their family members, who spent their nights inside the market to keep watch over their merchandise, Zamboanga police spokesman chief inspector Joel Tuttuh said. "The victims were trapped in the burning building. They couldn't find their way out," Tuttuh was quoted as saying by Agence France-Presse.
The city's fire marshal Dominador Zabala Jr said more that 300 stalls were destroyed by the fire while fire trucks were finding it difficult to enter the site due to narrow alleys. The victims were taken to Brent Hospital and Zamboanga City Medical Center for treatment. Meanwhile, Mayor Ma Isabelle Climaco-Salazar instructed the police and the fire bureau to thoroughly investigate the cause of the fire.
In May this year, in a similar incident, a fire broke out at a footwear factory in northern Manila killing 72 people. The deadliest fire reported in the country was in 1996, which claimed the lives of 162 people and left 94 others injured, at a club in Manila.