Philippines: President Duterte challenges 228 police officers to gun duel
Confrontation comes after corrupt officers allegedly murdered South Korean businessman.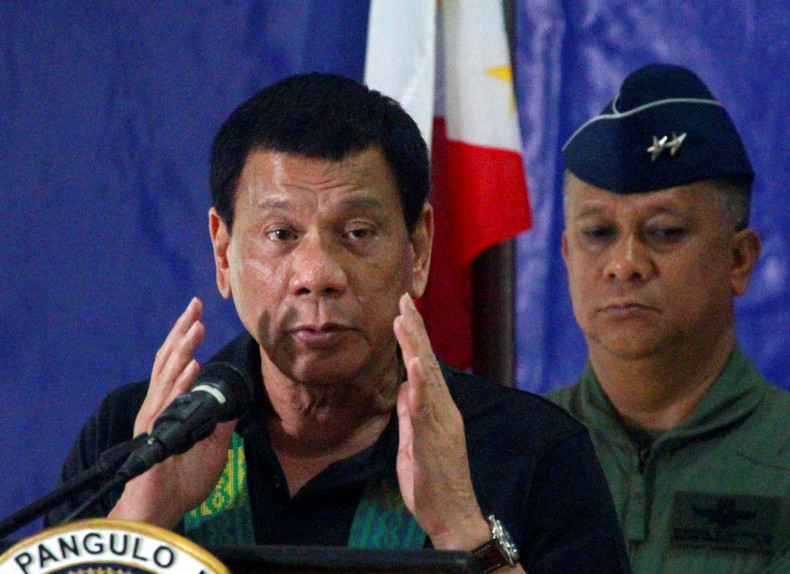 Philippines President Roderigo Duterte challenged 228 police officers to a gun duel and showered them with insults, according to reports.
The insults-filled outburst during a police presentation in Malacañang was broadcast live on state television, reported the Philippine Daily Enquirer.
The officers were summoned after the kidnapping and murder of South Korean businessman Jee Ick-joo whose body was found in Philippine National Police (PNP) headquarters after an alleged ransoming plot by corrupt officers in October.
Duterte has waged a high profile anti-drugs campaign since his election, which human rights groups say have led to thousands of extra-judicial killings. The officers involved in the kidnapping reportedly alleged that Jee had been involved in the drugs trade.
The South Korean Ministry of Foreign Affairs summoned Philippine officials in Seoul to express their concern at the murder, and Duterte in a speech apologised, though has faced criticism for his after refusing to accept the resignation of PNP chief Director General Ronald 'Bato' Dela Rosa.
The officers summoned for the dressing down are reportedly all under investigations for illegal activity.
Berating the assembled officers, Duterte said: "Are you angry at me? Wait until I finish my term as President. Let's have a gunfight. I will not think twice. You will be the next victims of extrajudicial killings. That's true."
The officers were reportedly told they faced the choice to resign or sent to police areas in the south-west of the country where the Isis-affiliated Abu Sayyaf militant group is active. He went on to order them to unblock the Pasig River of water lilies blocking the President's tugboat while commuting between his Bahay Pangarap residence and his Manilla Palace office.