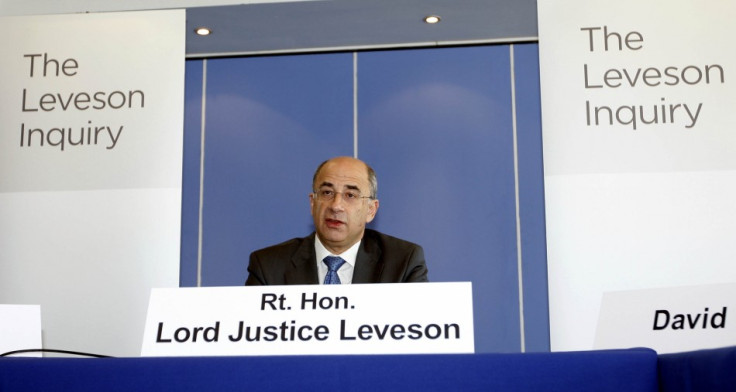 A public inquiry into journalism ethics launched after the News of the World phone-hacking scandal is set to begin Monday.
Lord Justice Leveson will preside over the hearings to examine the "culture, practices and ethics of the press" and consider whether media self-regulation works at the Royal Courts of Justice in London.
The session will begin with a statement by counsel to the inquiry, Robert Jay, QC, who will outline to the court the reasons for the inquiry and how it came to be set up by Prime Minister David Cameron after the revelations that a private detective hacked the phone of murdered schoolgirl Milly Dowler.
Jay's statement will be followed by submissions from lawyers for the inquiry's "core participants" of alleged phone-hacking . These alleged victims will give evidence before the inquiry, including actress Sienna Miller and singer Charlotte Church.
Others who are granted "core participant" status at the inquiry include the Dowler family, former head of international motor sport Max Mosley and Harry Potter author J.K. Rowling. In total, 53 alleged victims have been granted "core participant" status.
"Core participant status" means that they can be represented by a barrister, seek to cross-examine witnesses and make opening and closing statements during the inquiry.
The first witnesses are not expected to give evidence until Nov. 21. The first phase of the inquiry is expected to run until the end of February.
The second part of the inquiry will look at the extent of unlawful activities taken by journalists. This will not begin until detectives have completed their work and any prosecutions have been made.
"It may be tempting for a number of people to close ranks and suggest that the problem is or was local to a group of journalists then operating at the News of the World, but I would encourage all to take a wider view of the public good and help me grapple with the width and depth of the problem," said Leveson, speaking in July.
Leveson has already made private visits to the Daily Mail and the Daily Mirror to get a better idea of how newspapers operate.
Live video of all the sessions will be streamed on the inquiry's Web site, www.levesoninquiry.org.uk.