Photos of Japanese military helicopter crash site show how fortunate young girl was to escape house
An 11-year-old girl who was home when a helicopter crashed into her house managed to escape with only a minor knee injury.
Japanese troops have found a body believed to be that of the pilot of a military helicopter that crashed nose down into a house. An 11-year-old girl was the only one of the four residents of the house who was home at the time. She managed to escape, suffering only a minor knee injury, according to Saga prefecture's disaster department.
Witnesses reported a big boom and ripping noises from the sky before the crash. Aerial photos show how fortunate the girl was to escape the house, which erupted in flames and had its upper floor torn off.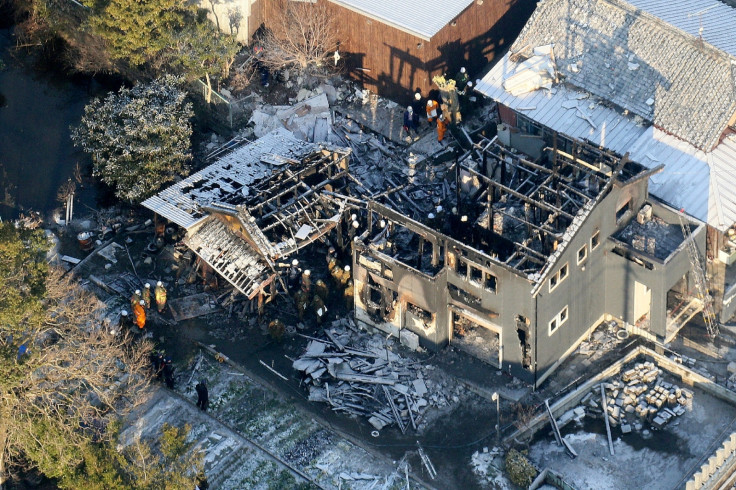 The Boeing AH-64 combat helicopter, belonging to the Ground Self-Defence Force's Metabaru training camp, crashed in the city of Kanzaki in Saga prefecture seven minutes into a test flight after routine maintenance, officials said. The crash site in a residential area was 6 kilometres (3.6 miles) from the base.
The Defence Ministry said the co-pilot suffered heart and lung failure and was later pronounced dead. The pilot was initially reported as missing. On Tuesday (6 February), ministry officials said a body found in the wreckage was believed to be the pilot and was being identified.
Defence Minister Itsunori Onodera said the helicopter fell nose first after losing contact with air traffic control. He said the cause of the accident is under investigation, but the helicopter had its main rotor parts replaced during the maintenance before the test flight.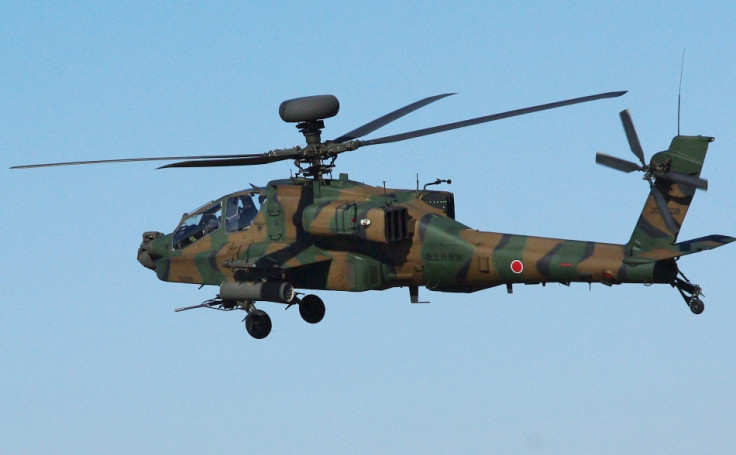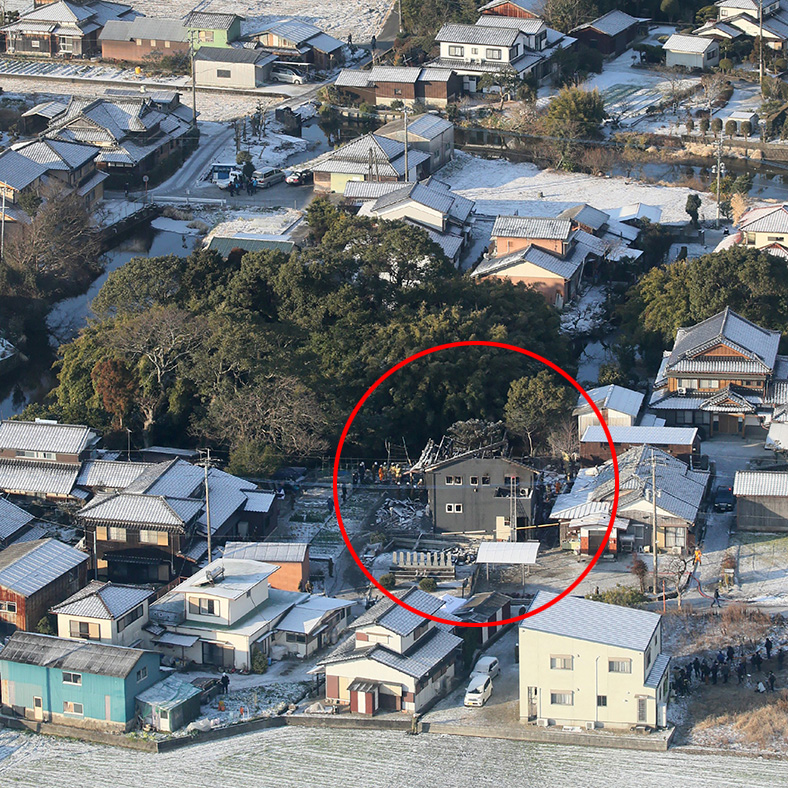 Prime Minister Shinzo Abe said he ordered the grounding of all 12 helicopters of the same type for safety checks. During a parliamentary session, Abe apologised for the accident. "It is extremely regrettable that the Self-Defence Force, which is supposed to protect the people's lives and peaceful life, threatened the safety of the residents and caused tremendous damage," he said.
The crash follows a series of emergency landings and other incidents involving US military aircraft on Japan's southern island of Okinawa.
Footage aired Tuesday by public broadcaster NHK showed the moment of the fall, with the helicopter going out of control, spiralling and descending nose down.