Britain may have started 2018 in a battle with Storm Eleanor but spare a thought for the people of Western France, who have been battered by a storm so powerful it felled a 260 tonne wind turbine.
Incredible photos taken in Bouin on 1 January show the toppled 62m structure ripped from its base and lying crippled in a field.
The turbine was erected 13 years ago and has withstood previous storms, but it appears the 90mph winds brought by Carmen were just too much for it too take.
Experts believe a mini-tornado may have manifested over the turbine as other turbines on the same wind farm withstood the ordeal.
No one was injured in the incident. Local residents were seen walking among the unusual wreckage the following day.
A staggering 65,000 homes were left without power in France's western regions of Brittany, Pays-de-la-Loire and Nouvelle-Aquitaine thanks to Storm Carmen, France24 reported.
Carmen whipped in from the Atlantic and hit the Western coast of France on Monday with the French equivalent of the Met Office warning of 150km/h (93mph) gusts.
Many seaside towns and cities were forced to cancel their traditional New Year's Day swims in the wintry sea.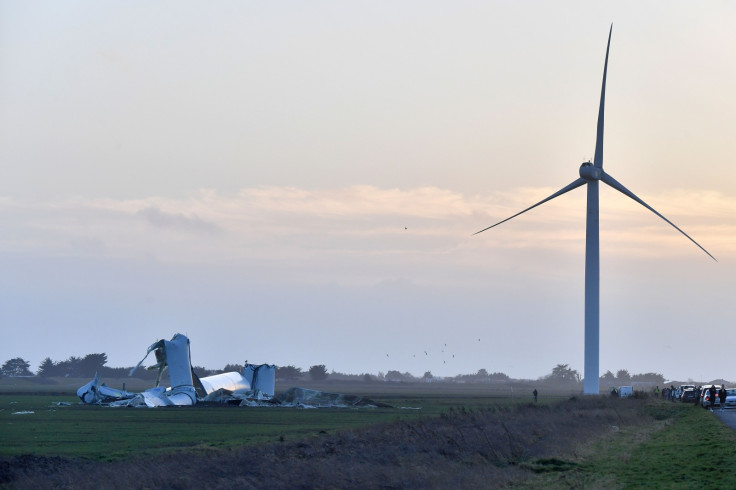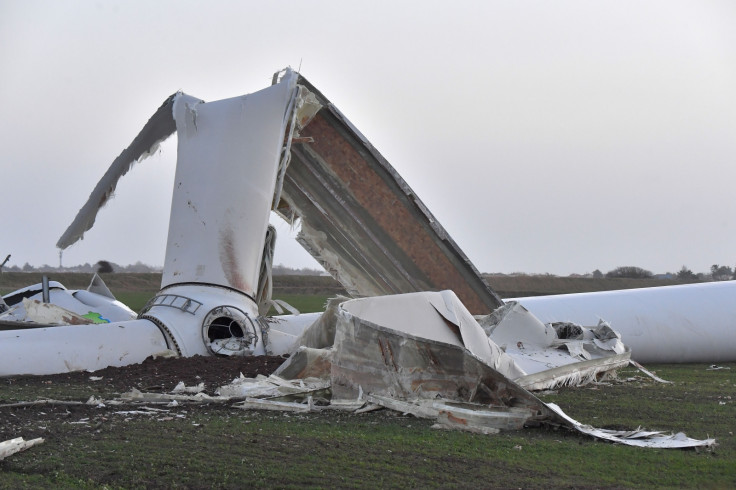 Major power cuts or blackouts are a rarity in France, which produces three quarters of its energy with nuclear power.
However, in July 2015, some 830,000 households temporarily got cut off when exceptionally warm weather damaged transformers.
Meanwhile, in the UK, businesses and households are awaiting Storm Eleanor, which is expected to strike at 6pm on 2 January.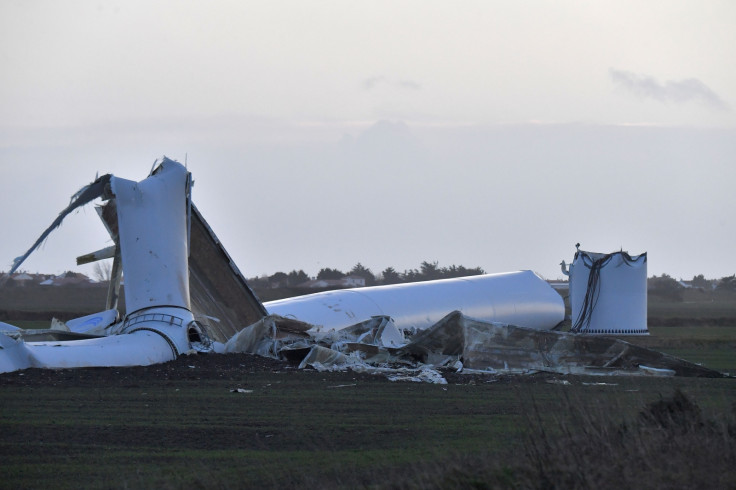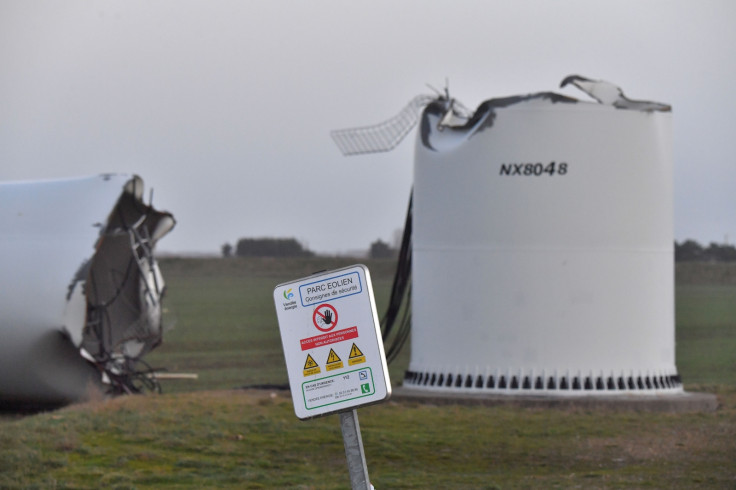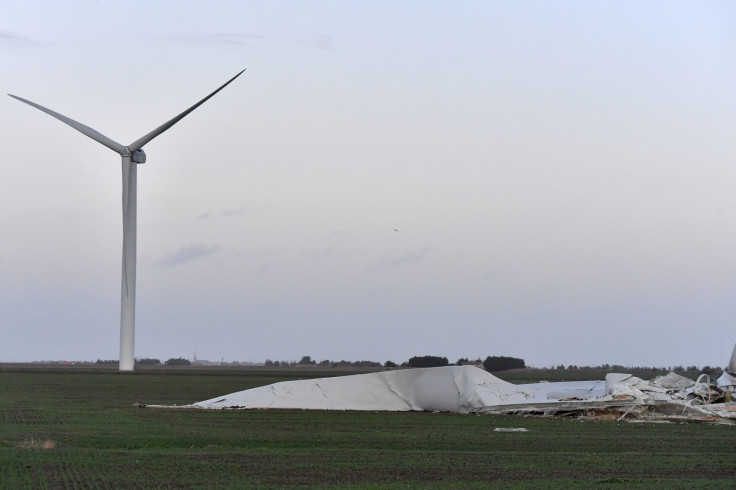 The Met Office has issued a severe weather warning across large parts of England, Scotland, Wales and Northern Ireland.
The warning said: "Public transport may be disrupted or cancelled and some bridges are likely to be closed. Power cuts and disruption to other services (mobile phones for example) may also occur, while injuries from flying debris are possible.
"Combined with a period of high tides, it is likely that some western coastal communities will be affected by large waves and spray, and again there is a chance that injuries and danger to life could occur from large waves, or beach material being thrown on to seafronts and coastal properties."