Escape to somewhere exotic and tropical this winter: southwest London. The 23rd annual orchid festival at Kew Gardens, which opens on Saturday 10 February, is a celebration of Thailand's vibrant colours, culture, and magnificent plant life.
Visitors can bask in the tropical paradise of the Princess of Wales Conservatory, filled with 6,950 orchids. The stunning festival displays, which took a team of 66 volunteers 1,346 hours to complete, include a scale model of the floating Bang Pa-In palace, part of the Golden Era of Thai history.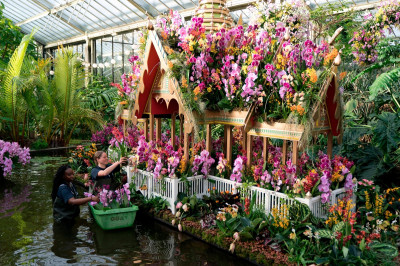 Kew has one of the oldest collections of living tropical orchids dating back to 1770, as well as the largest Orchid Herbarium in the world which holds over 400,000 preserved specimens. With some species now thought to be extinct in the wild, Kew's collection of living and preserved orchids is an invaluable resource for the scientific community.
Orchids are one of the largest family of flowering plants with over 28,000 known species. They flourish from the tropics to the sub-polar regions. There are 55 orchid species found in Great Britain.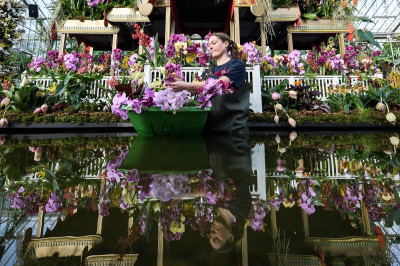 The Orchid Festival at the Royal Botanic Gardens Kew runs from Saturday 10 February to Sunday 11 March, and is included in the price of an entrance ticket.