Pink doesn't get the issue with public breastfeeding: 'Would you rather him scream?'
The singer was criticised for sharing photos in which she is breastfeeding her infant son Jameson.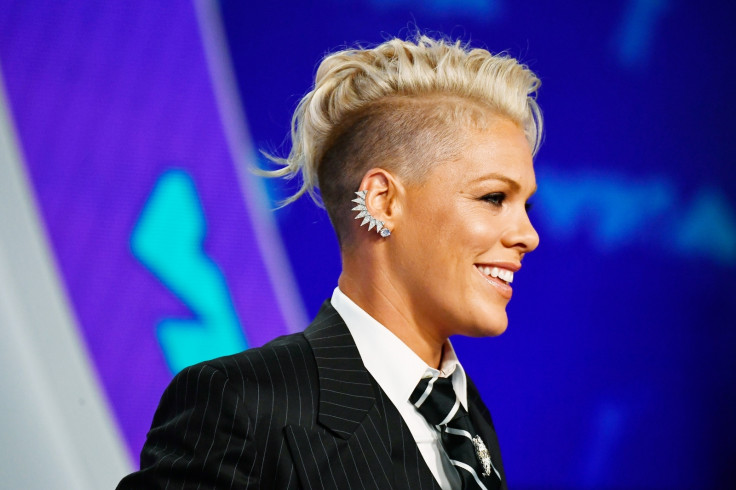 Pink is not one to kowtow to public pressure even if that means taking flak for breastfeeding her infant son in public. On a recent episode of The Ellen Show, the Just Give Me A Reason hitmaker explained that she did not understand why people were so offended by the natural act.
"Strong opinions about things that don't affect their life at all," she stressed when DeGeneres pointed out the weird public perception of breastfeeding. "I'm feeding my kid. Would you rather him scream? Because he's very capable of that, too."
Pink is currently nursing her eight-month-old son Jameson with husband Carey Hart and shared a couple of photos on Instagram in which she openly feeds the baby. The posts received a mix of comments with one person writing: "I understand that doing it in public should be okay but jeez not on Instagram". Another critic commented: "EWW!!!! It's a perversion to show your breastfeeding to people. It doesn't look beautiful. It's nauseous!"
However, most of Pink's fans were quick to defend the singer's photo. "Everyone posts what they eat on Instagram... why should this gorgeous baby's meal be any different. Wait, let me guess... chicks in bikinis with giant boobs falling out are ok but Breast feeding isn't??" one individual posted.
The 37-year-old recently made headlines with a moving speech to her six-year-old daughter Willow at the MTV VMAs, encouraging her to be proud of all that she is. Recalling her motivation to write the speech, Pink explained an incident with her daughter while dropping her off to school. "Out of the blue, she just said, 'Mama?' I said, 'Yeah, babe?' She goes, 'I'm the ugliest girl I know,'" the Blow Me songstress said.
"I was like, 'What are you talking about? You're incredible. I made you, you can't say that! Why do you think that? Did someone say that to you? What's happening?" And she's like, 'I just look like a boy with long hair.' And so I just didn't say anything. I didn't know what to say. And I went home. I cried. And I made this Word document," she explained of her inspiration behind the speech.
Pink received the Michael Jackson Vanguard Award at the August event and is currently prepping to release her seventh studio album Beautiful Trauma on 13 October.
© Copyright IBTimes 2023. All rights reserved.