The Duchess of Cambridge's younger sister, Pippa Middleton, is planning to start a family with her billionaire husband James Matthews, just months after they tied the knot in a lavish ceremony.
According to US Weekly, baby fever has hit the Middleton sisters and while Kate considers adding to her brood, Pippa is currently "trying for a baby."
"It's long been a dream for Kate and Pippa to be pregnant at the same time," a family friend said of the close siblings. "To share that would be amazing."
Kate, who is mother to Prince George, four, and Princess Charlotte, two, is also said to be looking forward to guiding her younger sister as she embarks on her journey into motherhood. Both the Duchess and Prince William have taken to parenting like ducks to water.
"Kate has so much knowledge to share. She's a walking baby encyclopedia at this point!" the source added.
Pippa married Matthews on 20 May at St Mark's Church in Berkshire in front of 150 guests.
Insiders claim that long before they even said "I do", they had already started planning to settle down. "Starting a family is something they've spoken about since long before they got married," a source told the publication adding: "Pippa's always said how great it would be if they were to be expecting together."
What's more, MailOnline reveals that Pippa has shut down PXM Enterprises, the company which managed her foray into publishing. Considering her financier husband's hedge fund, Eden Rock Management LLP, made a profit of £1.5m in 2014, getting her hands dirty with freelance writing like her axed Telegraph column are no longer necessary.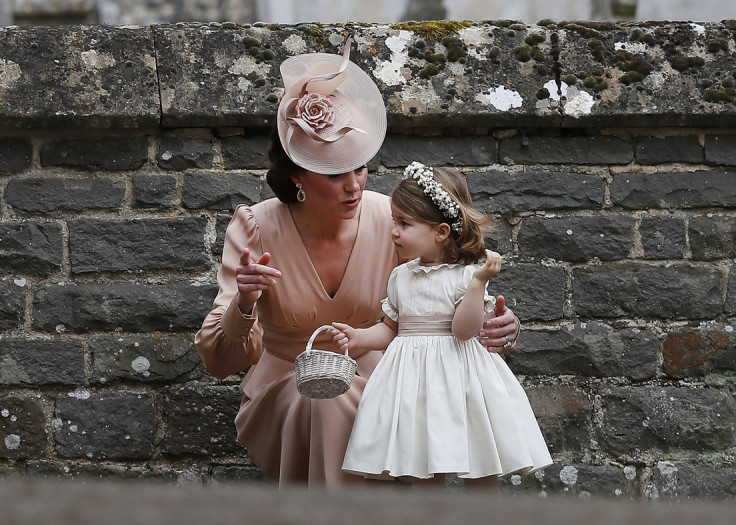 The move is likely to be welcomed by Prince William, who is reported to have 'quietly and diplomatically' advised Pippa to end her media career out of fear that her unsuccessful pursuits would inadvertently embarrass the Royal Family.
"Among some courtiers, there were also echoes of Sarah Ferguson, the Duchess of York, after her break-up with Prince Andrew and how she sold herself out with various corporate deals," a source told the Daily Mail in 2016. "It was felt something needed to be done. So Pippa has been quietly and diplomatically reined in."
Meanwhile, Kate has been busy batting away fresh pregnancy rumours following an alleged visit to the hospital back in August. During the early stages of both her pregnancies, she suffered from hyperemesis gravidarum, which is a severe form of morning sickness and had to be admitted to the hospital.