At least eight fishermen are reported to be killed in a suspected pirate attack in Sulu Sea near southern Philippines.
A Filipino coast guard confirmed on Tuesday (10 January) that a fishing boat carrying 15 crew members was attacked by armed men when it was operating off Laud Siromon island near the Zamboanga peninsula, on Monday.
"The attackers opened fire at the fishermen," coast guard spokesman Commander Armand Balilo said. "We consider this a piracy attack. If these were Islamist militants, they would have been taken captive and held for ransom."
While eight fishermen died, five jumped overboard and swam to the shores of a nearby island, Reuters reported. Two others were thought to have remained on the boat but were unharmed.
The armed men fled the scene and two coast guard ships were sent to the area to look for them, Balilo said.
The apparent act of piracy in the dangerous seas came as Filipino President Rodrigo Duterte ordered his soldiers to eliminate Islamist militants from the country within six months. The southern part of the nation has been witness to a long-festering insurgency by the growing influence of Islamic State (Isis) militants.
Sailors and tourists have been targeted by the insurgents in the Celebes and Sulu Sea, raising concerns among maritime officials in Indonesia, the Philippines and Malaysia.
Besides, the rising threat of kidnappings in the seas have raised fears, while pirate attack rates have plunged, the International Maritime Bureau (IMB) said on Tuesday (10 January).
Within hours of the death of the fishermen being confirmed, the IMB released a report that revealed that global sea kidnappings had tripled in 2016, while global piracy hit the lowest level in 18 years.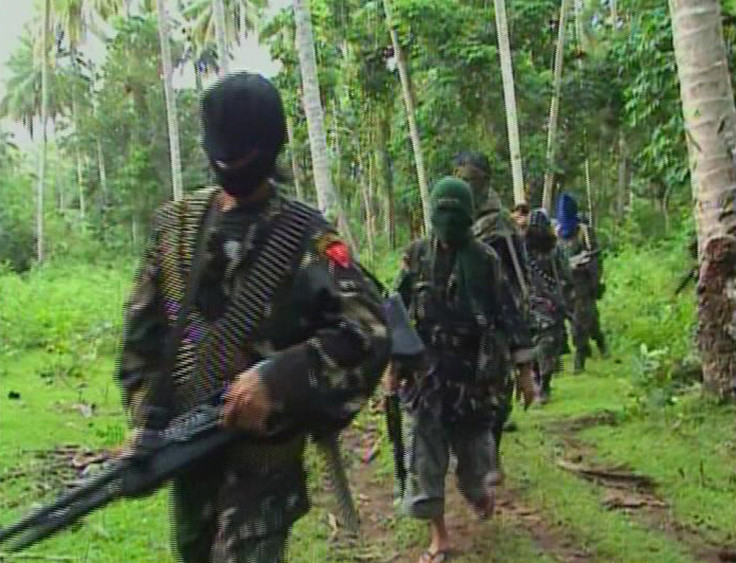 It has emerged that pirates kidnapped 62 people for ransom in 15 separate incidents in 2016 in the Philippines, according to a Reuters report.
"The kidnapping of crew from ocean going merchant vessels in the Sulu Sea and their transfer to the Southern Philippines represents a notable escalation in attacks," Malaysia-based IMB said.
The bureau has advised yacht owners and tourists to avoid visiting the Sulu archipelago, which is thought to be a stronghold of the Abu Sayyaf and an al-Qaeda linked group that is notorious for kidnappings and piracy.