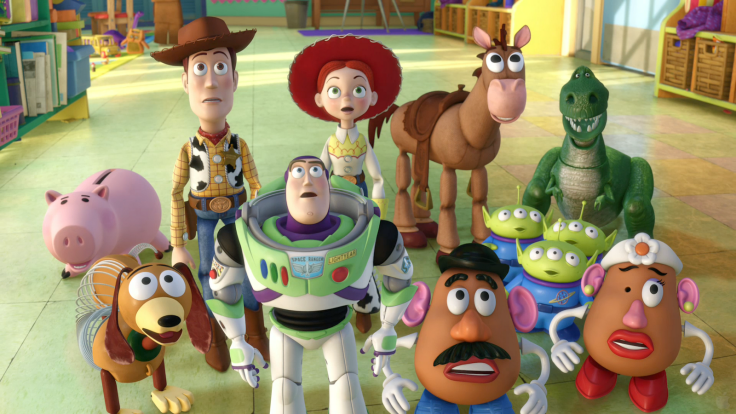 Pixar, unlike most of its contemporaries is not banking on making sequels alone. In fact, the studio has, from time to time, produced more of original content. Confirming the same trend, the studio's president Jim Morris asserted during an interview that "everything after Toy Story and The Incredibles is an original right now".
Does that mean no sequels to the high-grossing and audience-favourite movies such as Ratatouille, WALL-E, or Inside Out? "Pete Docter [who directed Inside Out] has an original idea for his next film. Brad Bird, being the director of Ratatouille, is working on The Incredibles and we haven't really spoken about [a sequel to] that. And WALL-E is close to my heart since I produced it," Morris said revealing the possibility of sequels during an interview with the Entertainment Weekly.
"It would be good to go back and visit that world and let everybody know that the humans actually survived again after getting back to their burnt-out planet. But that was really a love story that had its beginning, middle, and end, so we're not really planning any further stories in those worlds at this point," he asserted.
However, the Pixar boss had some major news for fans about the line-up of upcoming films by the studio. Morris said that after the release of Incredibles 2 in 2019, there are two more original films that are set in "unusual but believable worlds that take us in even other directions than we've pursued in the past".
Following these two films – that are currently on Disney's schedule – Pixar might roll out two more original films. Although these possible projects for the future are not on the studio's current schedule, Morris said that they are "highly likely."
He maintained that "anything's possible" when it comes to the studio's story selection. After all, it took them 13 years to make a sequel to the 2003 hit Finding Nemo – Finding Dory, which released in US on 17 June.
"Most studios jump on doing a sequel as soon as they have a successful film, but our business model is a filmmaker model, and we don't make a sequel unless the director of the original film has an idea that they like and are willing to go forward on," Morris said explaining their process.
Pixar will have sequel-centric years, however, as the studio rolls out Cars 3 on 16 June 2017, Toy Story 4 on 15 June 2018, and The Incredibles 2 on 21 June 2019. The only original project that the studio has in its schedule until 2020 is Coco, a film inspired by the Mexican holiday Día de los Muertos.