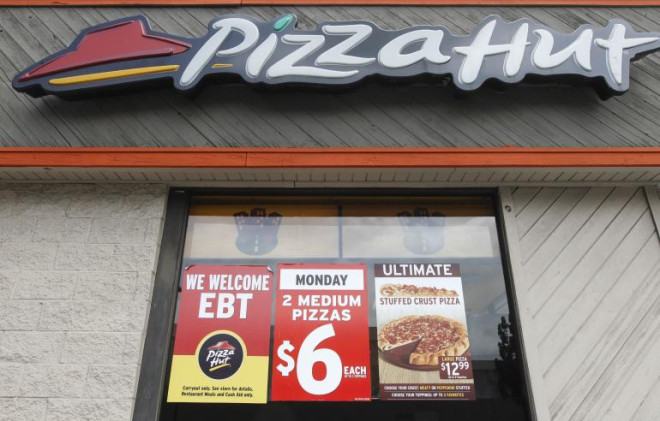 A West Virginia branch of Pizza Hut has been shut down after footage emerged of the manager urinating in a kitchen sink.
According to Wowktv.com, Charleton health department ordered the closure of the branch in Mingo County after surveillance video revealed that the man had urinated in the same sink used to wash cutlery and cooking utensils.
In the 30-second clip posted online, he can be seen working at his desk before walking over to the sink. He then unzips his trousers and proceeds to relieve himself in the sink.
"This man is a very very dirty pig. They should also demolish the building," one disgusted viewer said after watching the video.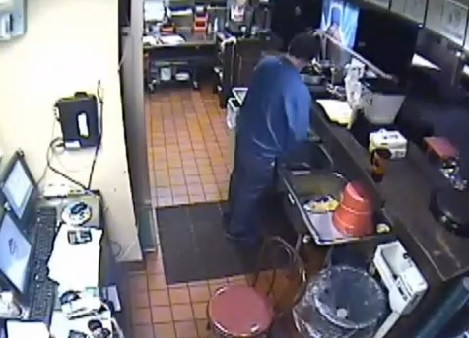 The restaurant will remain closed until it has been thoroughly cleaned and new safety measures to protect the general public have been put in place.
Officials confirmed that the branch was shut down because "conditions within the establishment constituted a substantial hazard to the public health".
Pizza Hut Incorporated confirmed the man in the video has since been fired.
"[The branch] did not have previous problems reported. Meaning, it was a store in good standing," a spokeperson told 13 News.
But the unsavoury discovery has left some members of the community with a nasty taste in the mouth.
"I would never go there and eat," Blanche Ferris told Wowktv.com. "Even if I did, the thought would run through my mind."
"I just don't trust anybody after it happened once, plain and simple," Ricky Brewer added.