Plain cigarette packets to be sold in UK from 2016 following MPs vote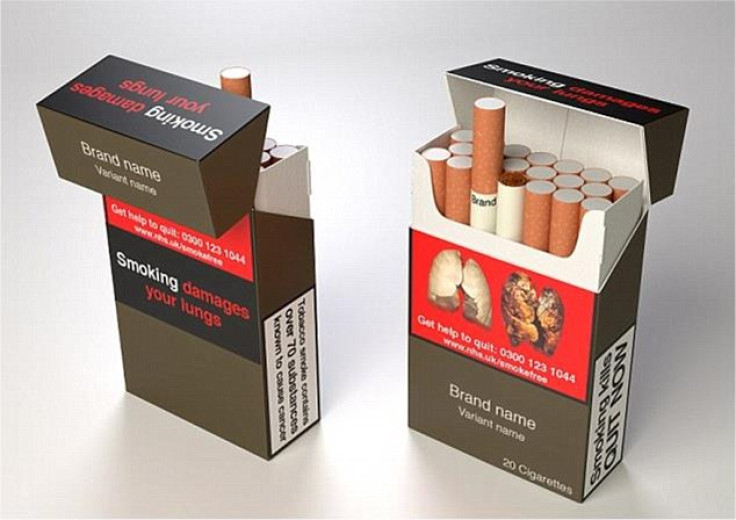 MPs have voted by an overwhelming majority to approve standardised tobacco packaging for all brands of cigarettes.
The historic free vote in the House of Commons will mean all cigarette packages in the UK from 2016 will have the same design – barring the brand name – and will feature images such as diseased lungs aimed to discourage smokers.
The regulation for standardised tobacco packaging was voted in favour by 367 to 113, a majority of 254, despite a recent Tory rebellion against the notion.
The tobacco industry also argued that plain packaging would make it easier to counterfeit cigarettes. Giles Roca, director general of the Tobacco Manufacturers' Association, previously said that evidence "clearly shows" that plain packaging doesn't work.
"Dogma has got in the way of sensible, evidence-based policy making," he added.
Australia became the first country to introduce plain packaging on cigarettes in 2012, with Ireland also imposing similar laws in February.
Public health minister Jane Ellison believes the plan will bring the UK one step closer to a "smoke-free generation".
She added: "The government has no intention to extend standardised packaging to any other product than tobacco.
"Tobacco is a uniquely harmful consumer good and as such it's been treated uniquely in regulatory terms for many years."
Cancer Research UK's Alison Cox said: "The public health community has been united in calling for the introduction of plain, standardised packaging of tobacco products across the UK.
"The growing weight of peer-reviewed evidence that standard packs reduce the appeal of smoking to children has crushed the tobacco company counter claims."
Dr Jenny Hatchard, from University of Bath's Tobacco Control Research Group, added: "Tobacco companies have undertaken an unremitting three year opposition campaign, in which they hid behind third parties as they tried to dissuade politicians from acting in the interests of children's health.
"The vote indicates that the strong evidence that this measure is likely to reduce the appeal of smoking and bring health benefits for young people for generations to come has finally won out."
© Copyright IBTimes 2023. All rights reserved.