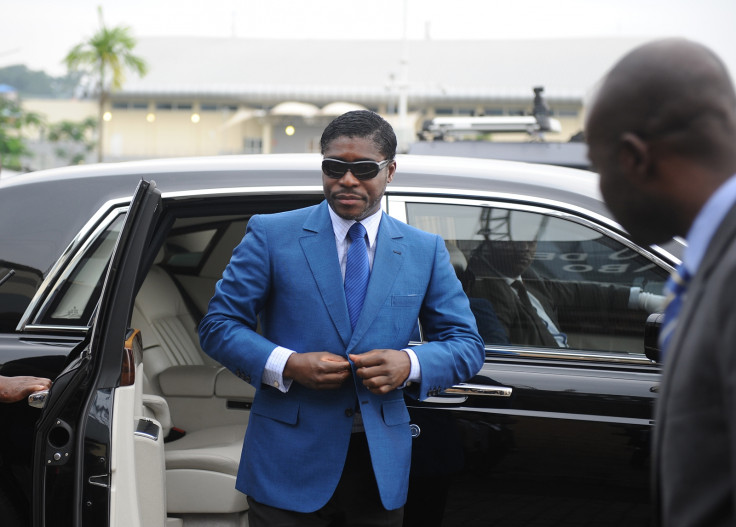 Equatorial Guinea's vice president goes on trial in France over allegations of using his country's funds to fuel his extravagant lifestyle and penchant for all things expensive. Teodorin Obiang has been accused of embezzling $116m (£94m, €110m) and using to buy French assets.
On 2 January, a Paris court will listen to statements regarding Obiang's purchase of a 110-room mansion in one of the capital's most expensive avenues along with a 76-metre (250-foot) yacht, art works and a collection of designer suits and other indulgences.
The 47-year-old son of Teodoro Obiang, Equatorial Guinea's veteran hard-line leader will not attend the trial on Monday but has pleaded not guilty to charges of corruption, money laundering and embezzlement of public funds. His lawyers will petition for the trial to be adjourned, stating that they need more time to prepare his defence.
The trial is the first one as part of an investigation into the French assets of three African leaders accused of leading a life of luxury outside of their countries by using the countries' funds. Up until recently, France has been a favourite place for African leaders to invest their misappropriated wealth and the case is bound to set a precedent for the country.
For close to a decade, anti-corruption groups Sherpa and Transparency International have been of lobbying for the country to take action against the three corrupt African officials. "In the beginning, there was simply no political will in France to listen to us," William Bourdon, a lawyer for Sherpa, wrote in September.
"It's a long book, an encyclopaedia, these ill-gotten gains," Bourdon said in an interview. Republic of Congo President Denis Sassou-Nguesso and Gabon's deceased leader Omar Bongo along with Obiang have been at the centre of the investigation.
According to AFP, Obiang's house on Avenue Foch in Paris itself is estimated at €107m and boasts a cinema, spa, hair salon and taps covered in gold leaf. When French judicial officials launched their raids in 2011, they were required to hire multiple trucks to take possession of numerous luxury cars, including his Bugattis, Ferraris and Rolls Royce.