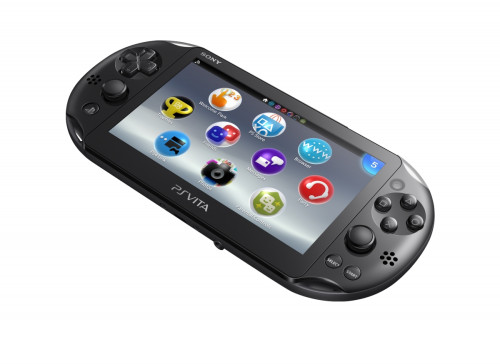 Sony has confirmed that the redesigned PlayStation Vita Slim will release in Europe on 7 February.
The 20% thinner and 15% lighter model will retail at £180 and pre-orders will begin from Friday, 31 January.
PS Vita Slim was released in a range of colours in Japan in October 2013, but so far only the black console is confirmed for release in Europe.
It will come with 1GB of on-board, a LED instead of an OLED screen and improved battery life from one hour to between four and six.
Sony have also included a micro USB port, making the device compatible with certain phone chargers
With PlayStation 4 cross-play functionality and the impending PlayStation Now service, Sony's handheld device will be a crucial part of their plans in the future.
Yesterday UK retailer ShopTo leaked the planned release in a newsletter.