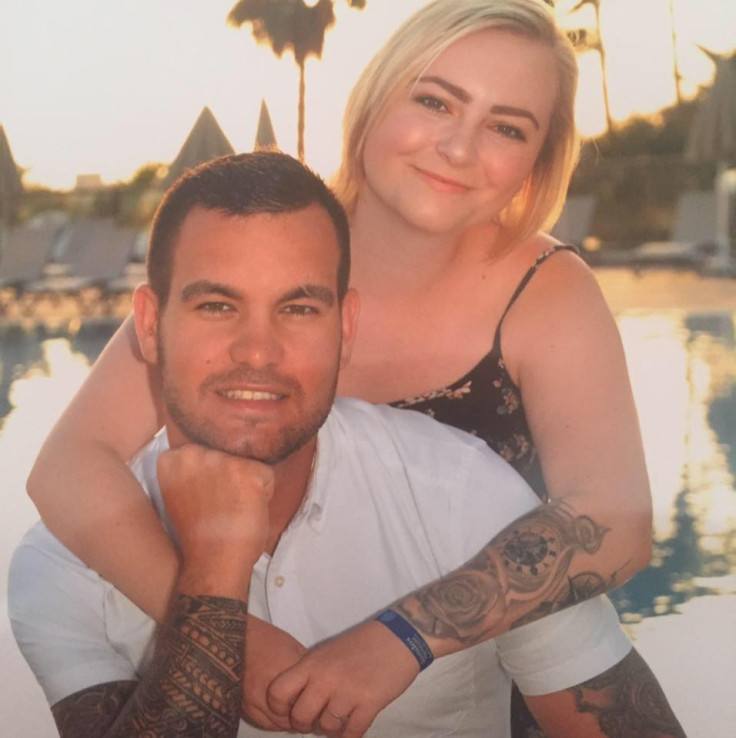 A carpet firm boss has apologised for invoicing a couple who cancelled their appointment after losing their unborn baby. The man received insults and threats after his text messages were leaked on social media.
Ben Harbour, who runs Clean Carpets Plymouth with his wife Vicki, says they are now "Plymouth's most wanted" after messages he sent demanding payments from Charlotte and Dean Coutts were shared online.
The Coutts had been forced to cancel an appointment with Harbour's firm after Charlotte suffered a miscarriage in January. The grieving couple were then sent an invoice for £85 because they had not given 48-hours cancellation notice.
Harbour, who was unaware of the reason for the cancellation, chased up the payment through a string of text messages - threatening to increase the fee because of "administration costs".
Now he is on the receiving end of a public backlash after Ms Coutts shared the demanding messages on Facebook.
"I've had horrible threats like 'You are worse than Jimmy Savile' and 'I hope you die of cancer,'" Harbour told the Plymouth Herald.
He added: "We asked them politely 'Do you wish to rebook', but then it just spiralled massively and we still hadn't been told at that stage that she had had a miscarriage. There's about 12 messages before she tells us."
Texts uploaded by Charlotte reveal a conversation in which Harbour appears to add a £25 to the Coutts' bill for each message sent. The 30 text back-and-forth concludes with Harbour claiming that the Coutts' owe his company £1,000.
Harbour said: "We do want to apologise for the way it was handled but we don't deserve what has happened to us. We are being made to feel like we are criminals – that we are Plymouth's most wanted."
"We probably would have sent her a bunch of flowers [if we had known about her miscarriage]," he said, "like we have done in the past. I understand some people wouldn't want to admit to a company they have had a miscarriage, but had she, the situation would have been completely different.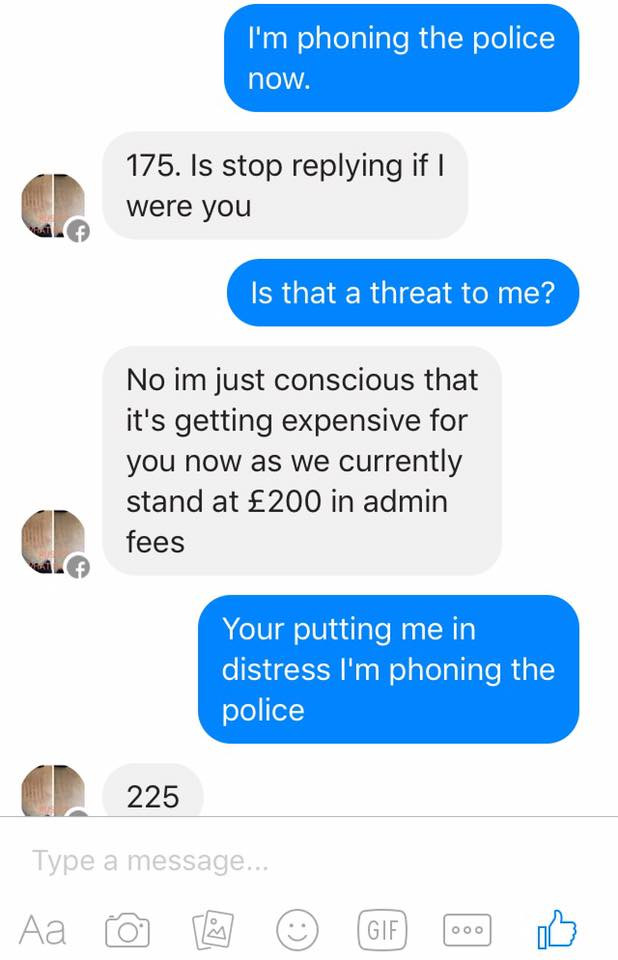 Mr Coutts, whose wife was 12-weeks pregnant when she lost their child, said: "He was saying we owe him money and he would take us to court. My wife is just in bits, it's terrible for me to see. She's not in the best place. I am on edge, I haven't had a proper night's sleep for days. It's not about the money. It's about how poorly he's treated us."
The Coutts reported Harbour to authorities. A spokesman for Devon and Cornwall Police said: "We are currently investigating an incident that could fall foul of the malicious communications act. Enquiries are underway."