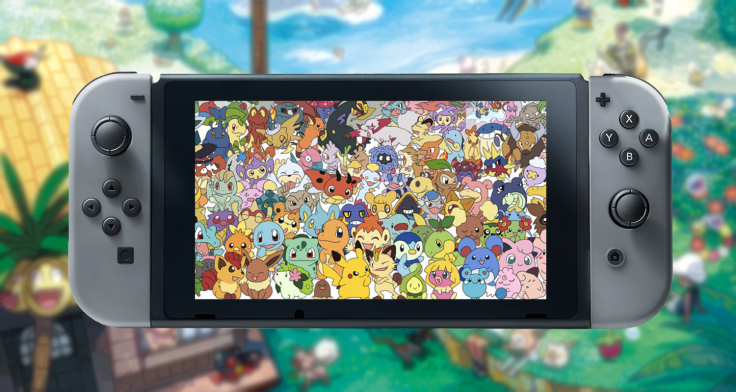 Pokémon Company president and CEO Tsunekazu Ishihara has offered some new details about the upcoming brand new Pokémon adventure being developed for Nintendo Switch in an interview with business publication Bloomberg.
A new Pokémon game for the new home and handheld hybrid console was announced at E3 2017 with no firm details or release date, ending months of speculation that a version of 3DS games Sun and Moon would launch on Switch during the console's first year on sale.
"With the Switch, we see it as a chance to create Pokémon that goes deeper and with a higher level of expression," Ishihara told Bloomberg.
"As a result, that makes it an extremely important platform. Right now we're using 7 to 8 inch screens [in development], but on a high-definition TV you can express a whole different world with graphics and sound," he continued.
Ishihara also touched upon the local multiplayer capabilities built into Switch, saying: "Until now, games were made as one for one person, but now you can go home and play with everyone - so how do we tackle these themes, and how do we make sure it's not complicated?"
Switch comes with two 'Joy-Con' controllers that can be used individually but can also be attached to the sides of the Switch's handheld screen for gaming on the go. The console can also be docked for use with a television set.
The console is considered Nintendo's follow-up to the Wii U, its last home console, rather than a successor to the Nintendo 3DS handheld. The 3DS has been a success and will continue to enjoy new releases into 2018, but ultimately it appears Switch will replace both it and the Wii U.
Ishihara also discussed the Switch in terms of its connectivity. Were it a traditional home console it would have a reliable, constant internet connection, but given Switch's portability that can't be assumed with the new console.
"Unlike smartphones, the Switch is not a game device that assumes that there's constant network connectivity," he said. "So from our perspective, it's really not that different from DS or 3DS in terms of connectivity."
Finally, the developer - whose association with Pokémon is as old as the series itself - said there was a possibility that the new Pokémon title may be released with accessories. Niantic's mobile hit Pokémon Go released with a tracker wristband, while Sun and Moon released with a toy 'Z-Ring' that connected with the game.
It's very early days for Pokémon on Nintendo Switch, with no confirmed details or release date. Late 2019 would be the absolute earliest fans can expect the game to be released.