Pokemon Go brings legendary dogs Entei, Suicune and Raikou to raid battles
Mewtwo also teased as Niantic confirms that EX Raid Battle field-test starts "soon".
Niantic has introduced the next wave of legendary monsters to its smash hit augmented reality mobile game Pokémon Go. Starting today (31 August), players will be able to fight and catch Entei, Suicune and Raikou in select regions by taking part in co-operative Raid Battles, the developer announced.
The canine beasts follow the long-awaited introduction of ultra rare Pokemon to the iOS and Android app in July. The Good Dog trio represent three of the six legendary monsters from the Pokémon series' second generation, alongside Celebi, Ho-Oh, and the previously released Lugia.
While all three will eventually be up for grabs around the world, Niantic has chosen to stagger their introduction in each region throughout the coming months.
To begin with, Raikou will be exclusive to the Americas, Entei to Europe and Africa, and Suicune (the best one) debuting in Asia-Pacific locations. This will rotate on 30 September and again on 31 October.
Niantic noted that each will be available for a limited time only following the final relocation. The current crop of legendary creatures - Lugia, Zapdos, Articuno, and Moltres - are still live at the time of writing and it seems likely that they will be leaving the game to make room for the Johto dogs.
Niantic also confirmed that EX Raid Battles will soon be debuting in "select regions" as a field-test ahead of a full rollout. "Exclusive Raid Battles" will appear at Gyms periodically and are exclusive to players that have successfully completed a regular Raid Battle at the location beforehand. The players are then sent an invite when an EX Raid Battle appears, at which point the chosen few will have a chance to "battle a powerful Raid Boss".
Reading between the lines, we can safely assume this refers to the 150th Pokémon, Mewtwo, which debuted at an event in Japan earlier this month. At the time, Niantic said that the mythical Psychic-type monster would arrive in the game "in the coming weeks".
With Mewtwo and the Poké-pooches all seemingly on the horizon, only three legendary beasts remain from the two generations of Pokémon added to Go - Mew, Ho-Oh, and Celebi.
Niantic did not confirm which regions will get to partake in the field-test, but advised that trainers who do receive an EX Raid Pass will get to "experience the new feature and provide feedback".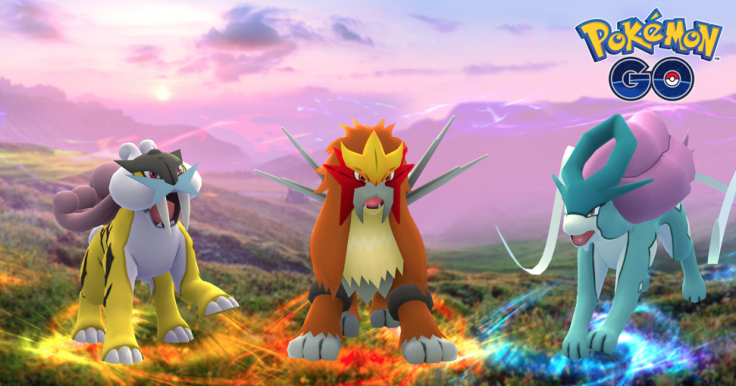 © Copyright IBTimes 2023. All rights reserved.