In less than a week, Pokémon Go has become a global phenomenon. The massively popular augmented reality (AR) mobile game has sent Nintendo's shares soaring, shot to the top of both Google Play and Apple App Store charts and created a slew of humorous and not-so-humorous stories from players around the world.
John Hanke, CEO of developer Niantic Labs has now revealed in an interview with Business Insider that fans can expect some exciting new features in future updates for the free-to-play game, including one of the beloved franchise's classic features: the ability to trade Pokémon with other players.
While Hanke did not delve into the details of how the ability to trade your Pokémon will work or when the feature will be released, he did say it is "kind of a core element" of the game.
The opportunity to trade Pokémon with friends and fellow players in the game would be a welcome one for long-time fans of the classic Pokémon games. The game promotes exploration by making sure no one area has every Pokémon - so the ability to trade would help people complete their Pokedexs.
There's no clue yet as to how trading would work in terms of the relation to other players. It could allow people to trade with other users on their phone, freely with anyone, anywhere or only with players in the immediate vicinity of the player. However it ends up working, Niantic Labs will have to address its server issues first, which have been buckling under the pressure of the game's constantly growing player base.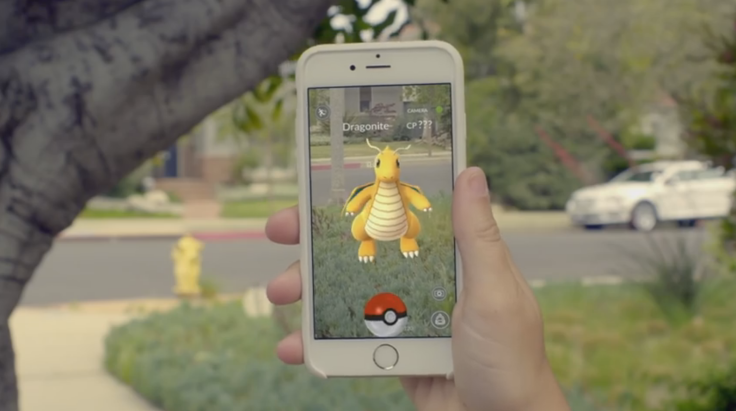 Some of the other new upcoming features include additional ways to play with Gyms and Pokéstops, a global leadership board for players to compete with each other and climb their way to the top, and AR technology enhancements.
Although Pokémon Go's current AR capabilities are a "great first step," Hanke said there is a lot more the developer can do to enhance the gaming experience, teasing the possibility that the game could eventually make its way to actual AR devices, such as Microsoft's HoloLens.
"That may be a fun thing to take advantage of," Hanke said. It would be unlikely though, given the game's need to be played on the go and it being a Nintendo game.
It is currently available for download on iOS and Android in the US, Japan, Australia and New Zealand. Hanke also says that the game's launch in remaining territories has been "paused" due to ongoing server problems. There was no word on when the game will launch, or whether it will still be in July, as planned.